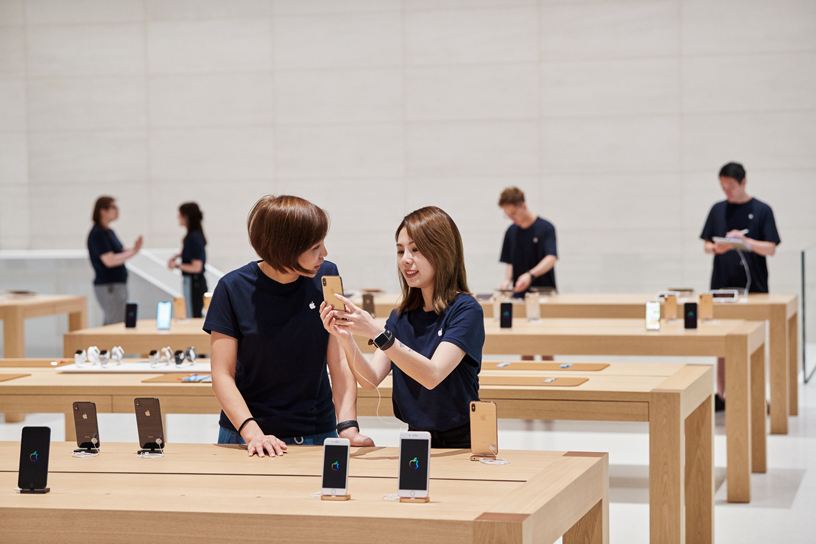 The French authorities decided to impose a fine of 1.1 billion euros on Apple for anti-competitive behavior in its distribution and distribution networks. This fine is the highest of any fines French regulators have ever imposed on Apple.
At the same time, French regulators have fined Apple wholesalers Tech Data and Ingram Micro of €76 million and €63 million, respectively, resulting in a total fine of €1.24 billion. According to the chairman of French regulator Isabel de Silva, Apple controlled the retail price of its products and made it match the prices of its stores or sites. They do not collide with each other accordingly, and that retailers are not competing for each other. This led to an agreement to hinder competition and maintain prices by taking the wholesale market of Apple products as hostage.
In addition, French regulators explained that Apple has exploited economic subordination on these independent agencies by placing them on an unfair and disadvantageous basis over their direct sales network. It stated that this practice had a strong impact on competition in the distribution of Apple products through independent resellers, and that it has imposed the highest fine so far.
Apple made a statement on this decision and said it was disappointed with the French regulator's decision. It was about a practice a decade ago that it would abolish the case law that all debt companies had relied on for the past 30 years and cause confusion in all industries. Explained that he was planning to do it.
Recently, in France, among Europe, negative decisions have been made against large US tech companies. At the end of February, French regulators also announced that they would impose a fine of 150 million euros on Google due to problems such as the opaque rules for ad serving. Apple has been fined 25 million euros for deliberately slowing down the iPhone due to a deteriorated battery.
In addition, in France, a digital tax bill was passed on major IT conglomerates such as Apple and Google in July of last year, and US President Trump mentioned that he would take massive retaliation. There is a possibility that the conflict over the IT industry in the US and France will develop violently, including even the two governments. Related information can be found here .