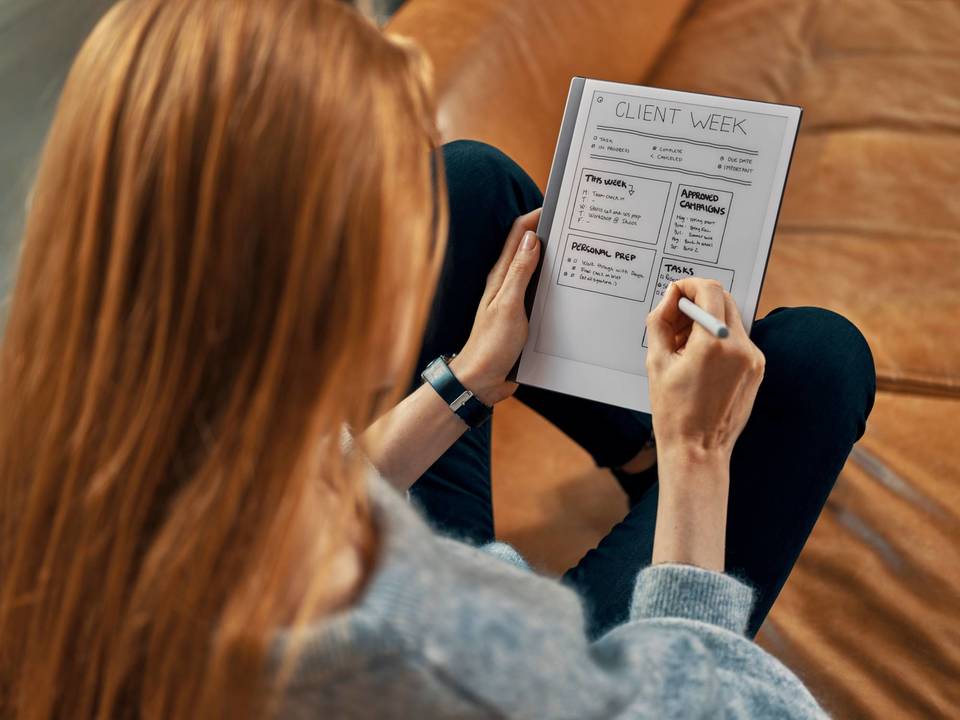 ReMarkable 2 is a digital paper pad. A product with a battery life that can be used continuously for two weeks with the taste of writing like paper. You can convert your handwriting to a digital font, save it as a PDF, annotate it, save it to the cloud, and share it through your smartphone. The thickness of this product, which can be used to surf the web using a Chrome plug-in, is only 4.7mm.
The Remarkable 2 has three times longer battery life than the first-generation model, twice the reaction speed, and 30% thinner in thickness. This explains that the cross section is thinner than the thickness of a regular pencil. Also, the back of the pen can be used as an eraser, and the cover can be attached to the body like a magnet. Since the screen is not reflected, it can be read even in sunlight, so it is also possible to use outdoors.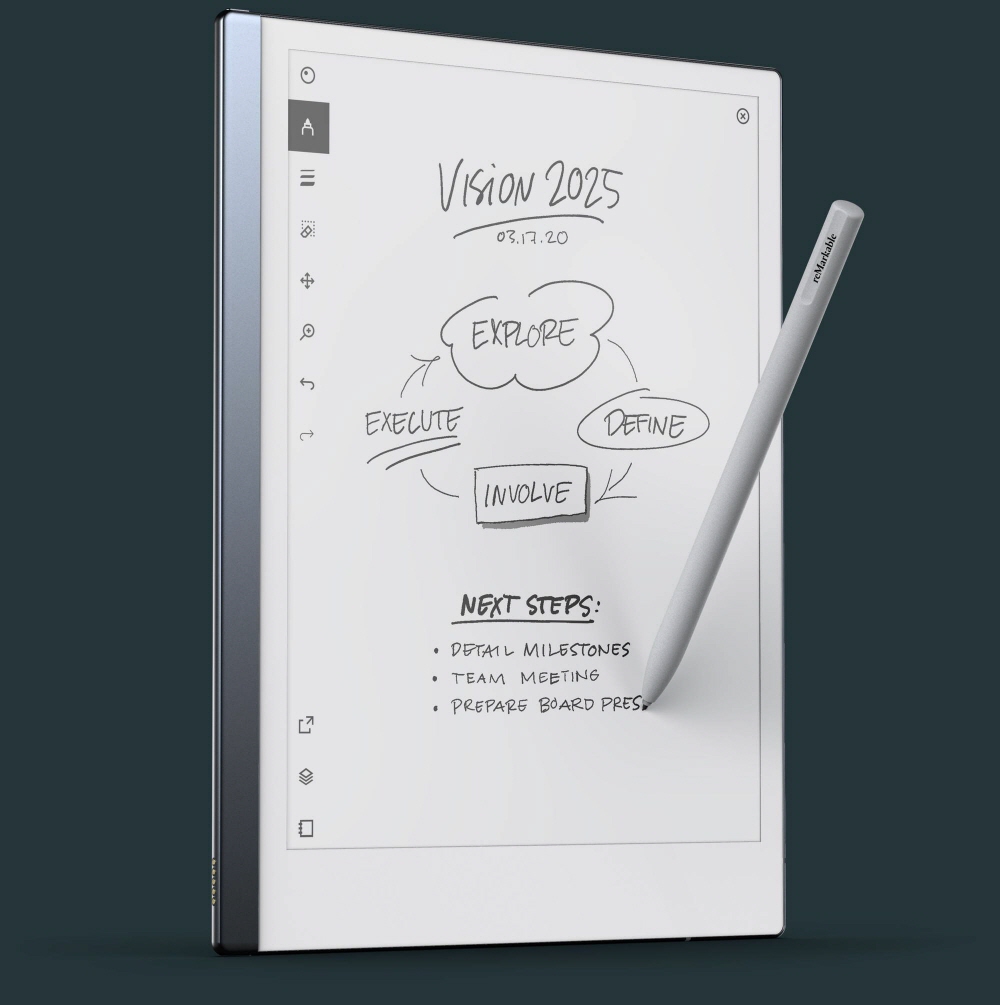 The language supports 33 countries, and the handwriting to digital conversion can be sent by e-mail in two choices, handwritten and blocky. What comes to mind intuitively can be written as a memo like paper and used for business. Of course, you can easily sign PDFd.
Tools and icons used on the menu screen are arranged in the left or top alignment of the organized screen. Taking advantage of digital writing, the tool has convenient functions such as resizing and moving templates, selecting and canceling brushes.
It has 8GB of storage space inside and can store 100,000 pages. The screen is 10.3-inch black and white with a resolution of 226dpi, but there is no problem at all with digitized paper notes. It costs $399 for the main body alone. Related information can be found here .