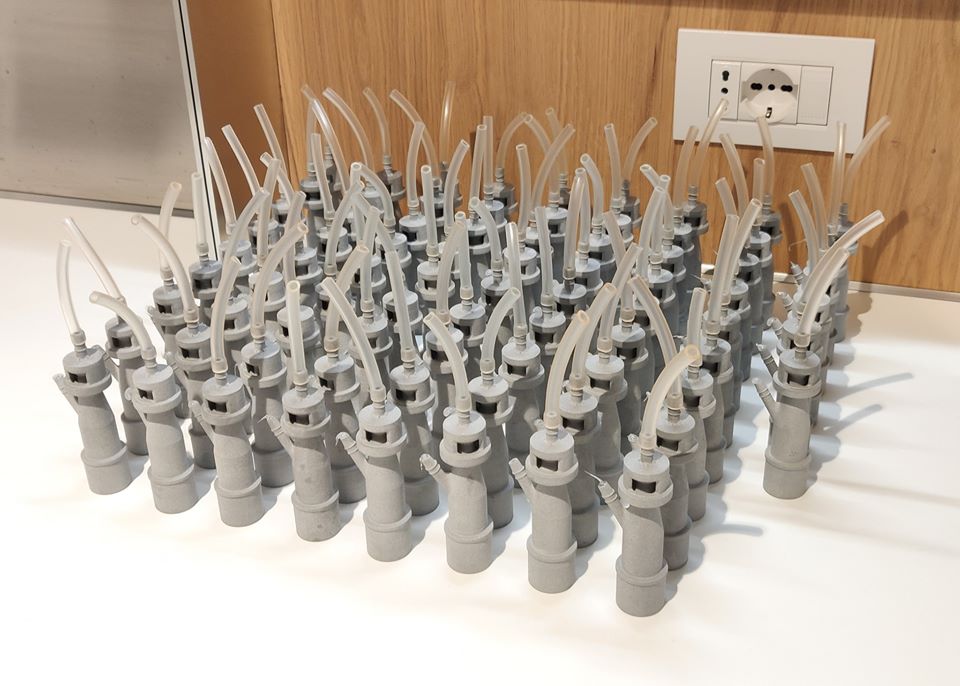 In Italy, Corona 19 was on the rise and exhausted the ventilator valves used in the intensive care unit of a hospital in Brescia, a city in Lombardy. Moreover, the usage of the product has increased more than expected, and additional orders have been delayed. On March 31, when the hospital was unable to work with the valve provider, the hospital inquired with a local 3D printer company to complete several replicas in just a few hours, and was able to treat 10 patients with ventilators for 13 days. do.
Had there not been an alternative, 10 COVID-19 patients may have lost their lives. The 3D printer technology that can respond quickly has saved lives. This valve is for supplying oxygen to the ventilator's mouth and is used to connect the hose. I contacted the hospital to several 3D printer companies, and they brought in 3D printers from companies that could help, and made a valve inside the hospital.
Of course, because Valve has a patent, it is illegal to make a replica, but this time, because there was an urgent and special situation, it was said that it was printed as a special case. Related information can be found here .