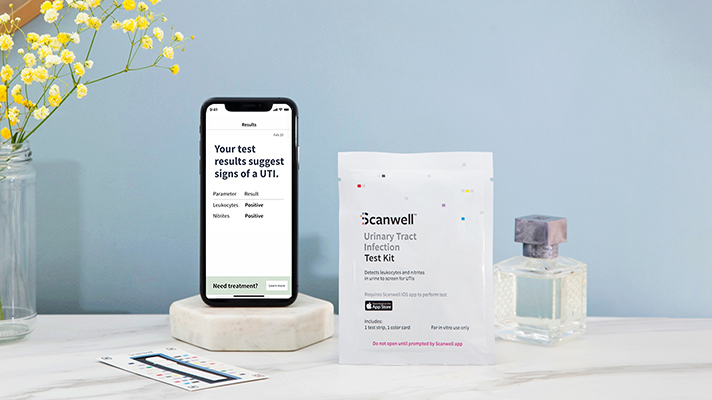 Scanwell, a startup that diagnoses smartphone-based urinary tract infection tests at home, is working to provide the Corona 19 home test to the American people. The technology, developed by Chinese diagnostic technology company INNOVITA, has already been approved by the Chinese government authority, which is the FDA of the US Food and Drug Administration, and is used by millions of people in China. The test can be used at home, remotely followed by medical expert guidance, takes 15 minutes and results are revealed in hours.
Scanwell's tests require FDA approval, but they are already in the process of obtaining approval through the FDA emergency certification program. The FDA guidance says that the approval process can take 6 to 8 weeks, which could be faster. Currently, Scanwell is preparing to ship the tester as soon as it is approved. Although the only PCR test has been approved so far by the FDA through an emergency certification program, the guidelines have recently been updated to include it as a serological test. Scanwell says it has no worries about getting FDA approval.
The test device that Scanwell intends to release uses so-called serological technology to find antibodies in the patient's blood. These antibodies appear only when exposed to the virus (SARS-CoV-2). At this stage, no evidence has been found that natural antibodies to this virus exist without exposure to the virus. In contrast, PCR, a type test currently used in the United States, takes a molecular-based approach to determining whether a virus is present as a gene in a mucus sample.
PCR type tests are more professionally accurate than serological ones. However, the serum version is much easier to handle and gives faster results. It is also quite accurate overall and can be produced at a significantly lower cost than the PCR version. Needless to say, it can be tested without limitation only when the symptoms are the most severe. It can greatly contribute to finding out the presence of the virus, including those who have already recovered at home and have mild symptoms, and those who are asymptomatic but who can spread the virus to others.
PCR-based home testing machines already exist, but they require and take time to retrieve test samples. In addition, it is complex and requires materials such as cotton swabs that are currently insufficient throughout the world. When the tester becomes available, the tester that can be applied during the Scanwell Health application review process will be delivered the next day. Doctors and nurses provide remote guidance to examiners, and results and follow-up instructions are delivered within hours via the application. This test costs $70. The test is expected to be conducted first in Washington, California, New York and other areas where the corona19 infection is severe.
It will take up to eight weeks for the tester to hit the market. However, considering the current rapid expansion and testing situation of Corona 19, it is long, but by this time you will need this test machine quite a bit. This is because it responds to the needs of people who do not meet the conditions for taking other tests currently in progress. Related information can be found here .