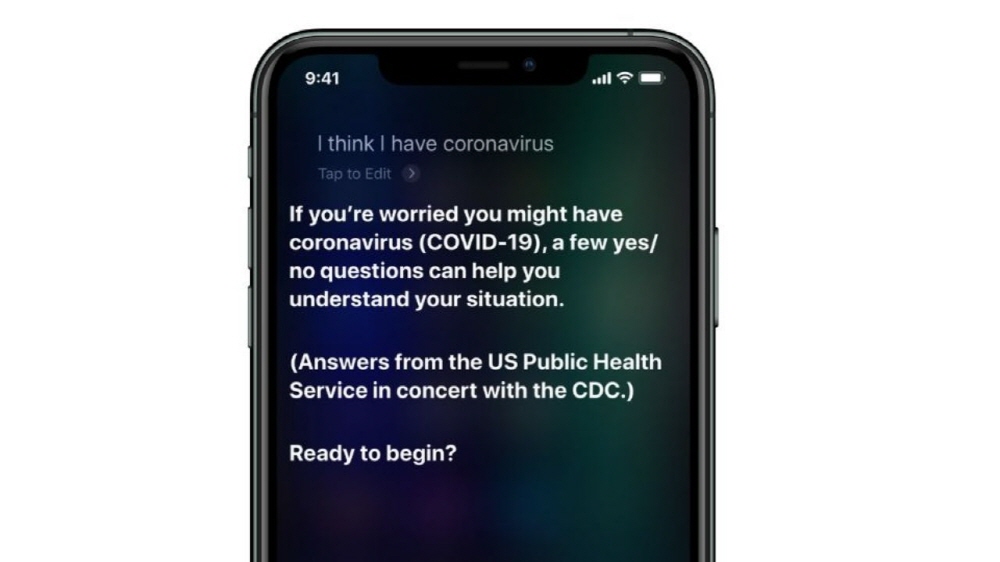 Apple has updated Siri, a voice assistant function, to start a paperweight service for iPhone users who are concerned about the new coronavirus infection. According to reports, after calling Siri in mid-March, it started providing surveys step by step to users who asked the question "Do I have the coronavirus?"
Specifically, Siri asks if there are any signs of illness, such as fever, dry cough, or difficulty breathing, and encourages people with extreme or life-threatening symptoms to review the 911 emergency call. In addition, Siri instructs the house to avoid contact with other people and tells them to contact health care workers if symptoms worsen. In addition, it leads to a link to the App Store telemedicine app. Apple recently announced that it is trying to limit the distribution of Corona 19 applications to organizations recognized by society and to secure the reliability of information on health and safety.
Apple is said to use the information provided by the U.S. Public Health Administration PHS and the U.S. Centers for Disease Control and Prevention CDC in Siri's response. However, this service is for US users only, and it is not known whether it will expand to other regions in the future.
Apple is promoting a video in the United States through Apple Music and iTunes that explains how the White House New Coronavirus Task Force is delaying social distancing and spread in less than a minute. CEO Timcook has announced that it has donated millions of industrial N95 masks to healthcare workers in the US and Europe. Related information can be found here .