Y Combinator is recruiting startups that provide solutions to respond to the corona crisis. The fields are corona test/diagnosis, treatment/vaccine, hospital medical equipment, monitoring and data infrastructure, etc. Y Combinator said it is currently looking for companies that can help in the corona crisis, and at the same time, it is looking for a service that can manage the post-corona situation.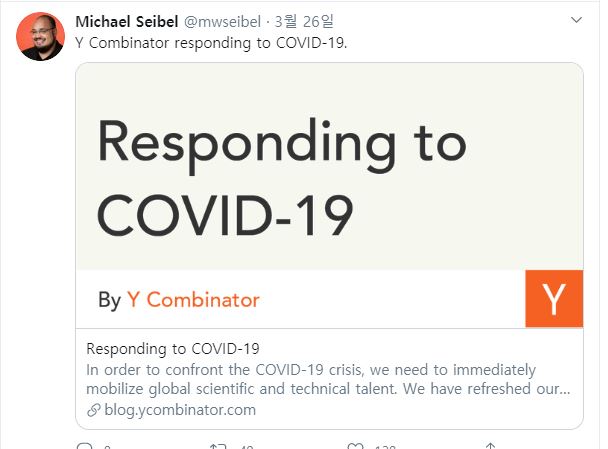 Companies wishing to apply can apply for the YCombinator 2020 summer deployment . Selected companies receive special fast track benefits. Funding will be provided immediately to suitable companies, and they will be able to participate in YC programs remotely, work with YC partners, and receive help from the YC community. The review of the application will also be done as quickly as possible, YCombinator said.
In addition, YCombinator also released a site that gathered bio/healthcare startups from YC who are currently responding to the corona crisis. On the site, the company names of 25 startups in the field of diagnosis, treatment, and service, detailed service descriptions, and contact information are disclosed.
Meanwhile, according to Y Combinator, more than 10 investors are known to have announced their intention to invest more than $300,000 in companies that solve the corona problem over the next few weeks.