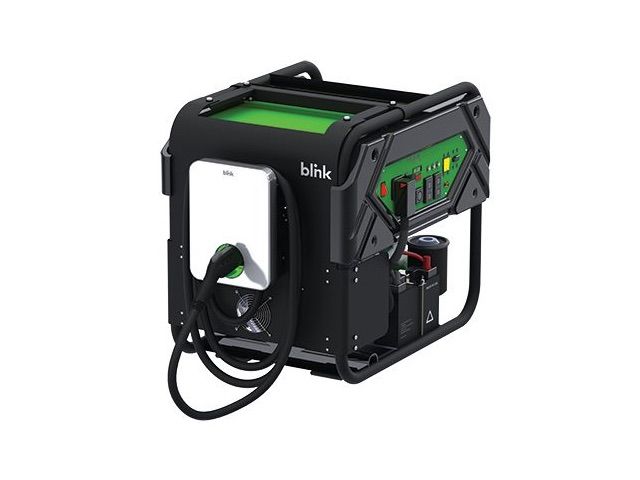 Blink, an American company that provides electric vehicle charging services, introduced a portable EV charger. Thanks to this product, mental obstacles may disappear when changing electric vehicles. If it's a gasoline car, you can run it again if you refuel it if you run out of fuel. However, many consumers worry about what to do if an electric vehicle experiences a low battery.
With Blink's portable EV charger, you can get to your home or the nearest charging station. This is the first time this kind of product has been released on the market, but in these days when electric vehicles are rapidly spreading, it seems to be one of the products that users have been waiting for the most.
The Blink portable EV charger can charge all electric vehicles including all Tesla models at a rated output of 9.6kW at a corresponding 240V AC voltage. Accordingly, it claims that it can drive a distance of 1.61km in one minute. Of course, this may not be easy unless it is an electric vehicle that is very cost-effective.
Anyway, if you look at the specifications, it is several times stronger than this, considering that the general household charger is usually 3~6kW. However, compared to the CHAdeMO standard DC fast charging facility 50kW, it cannot be helped to take several times longer. In addition, gasoline must be ignited to operate this charger. The fuel tank capacity is 41.2 liters. If you leave it full with gasoline, it will run for 9 hours at 50% load, so if you plan to run for a while you will be able to go that distance.
If you put this product in the trunk of an electric car, it could be helpful to get to the charging station, but the body weight is 160kg, and the saying that it is portable is colorlessly heavy. The price is reportedly not cheap at $6,500. Like the auxiliary battery for a smartphone, it is not something that can be bought or carried without burden in case of an emergency. The company expects the product to target auto repair companies and customer service in the future. Related information can be found here .