The use of video conferencing software, Zoom, is rapidly spreading around the world due to the increase in remote workers and online classes. Among these, reports have reported that hundreds of thousands of Zoom accounts are being distributed or sold for free on the dark web and hacker forums. According to cybersecurity company Cyble, you can purchase 530,000 zoom account information for less than a pence.
The purchase account includes the victim's email address and password, the personal meeting URL and host key, and some are confirmed to be regular accounts. However, this was not aimed at the zoom vulnerability. Reportedly, it is the result of a hacker's authentication attack attempting to log into Zoom using previously leaked user account information. It is a common method of invading other sites through a combination of user ID and password with a password list attack.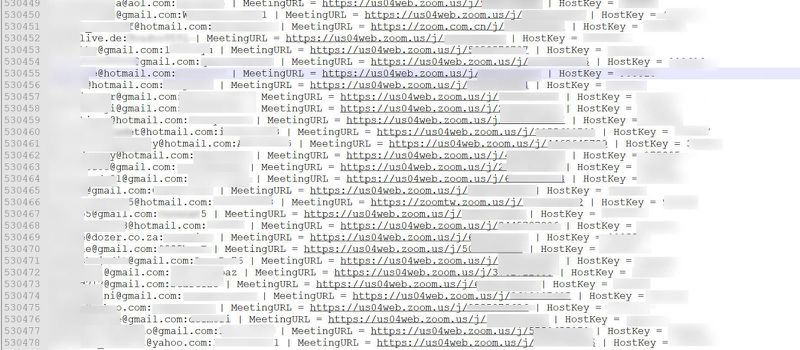 In addition, the successful intrusion account information is organized into a list and provided for sale or free to other hackers who attempt malicious attacks. Specifically, it is said that it is being traded on a list of email addresses and password combinations through text sharing sites.
The findings of the survey are alarming the dangers of continuing to use a single user ID and password on multiple websites and Internet services. If you are concerned about leaking your account information, it's a good idea to change your Zoom password. Related information can be found here .