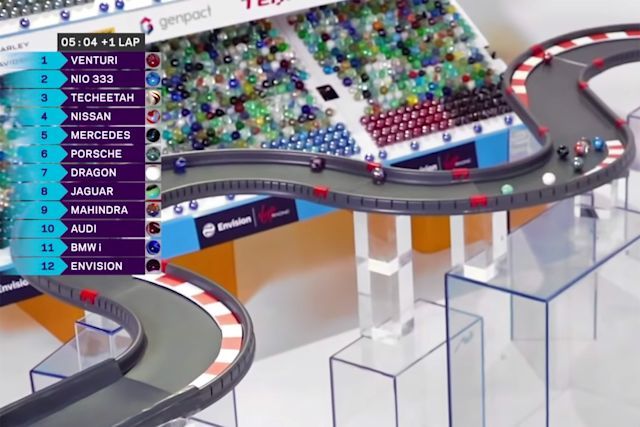 Large-scale events around the world are disappearing due to the impact of Corona 19. Even in the world of motor sports, the situation continues to be impossible to even start the season this year. Popular competitions such as F1 and NASCAR attracted the attention of fans by holding online virtual racing as a simulator as a substitute event by professional racers to satisfy fans' desire to watch racing.
In the meantime, Formula E, an electric-powered race competition, will host the online time attack Marbula E competition, which takes place on a special hill course. It is a simple and clear marble racing game in which the Formula E team participates in a place where numerous S-shaped difficulty courses are held and rolls marbles. However, the top fan voting does not have a fan boost function, which is a power-up function for a certain period of time, and an attack mode in which the maximum speed increases when passing through a designated place. However, under the same conditions, each marble has a good start dash or a different speed.
The production of the game (Jelle's Marble Runs) has released several competition videos. Formula E will also start an e-sports competition with professional racers participating and using rFactor 2 as a platform. Related information can be found here.