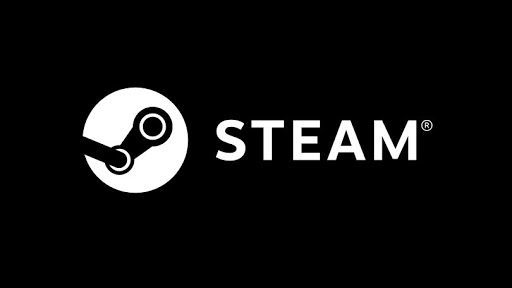 What game engine is being used for games provided by Steam, the world's largest PC game platform?
Game Developer runs a site called Game Data Crunch, which organizes and discloses statistical data published by major game stores such as Steam and Epic Game Store. By integrating the information collected from this site and the Steam Database, the official database of Steam, information about the game engine used by the games provided by Steam attracts attention.
Included in this statistical data are games released after 2010, excluding pre-release games, free games, games priced under $4.99, and games with less than 50 reviews. The goal is to reduce statistical errors by excluding game projects that are separated from commercial activities or created as a hobby. Even if the target is selected under these conditions, the number of games is said to be more than 10,000.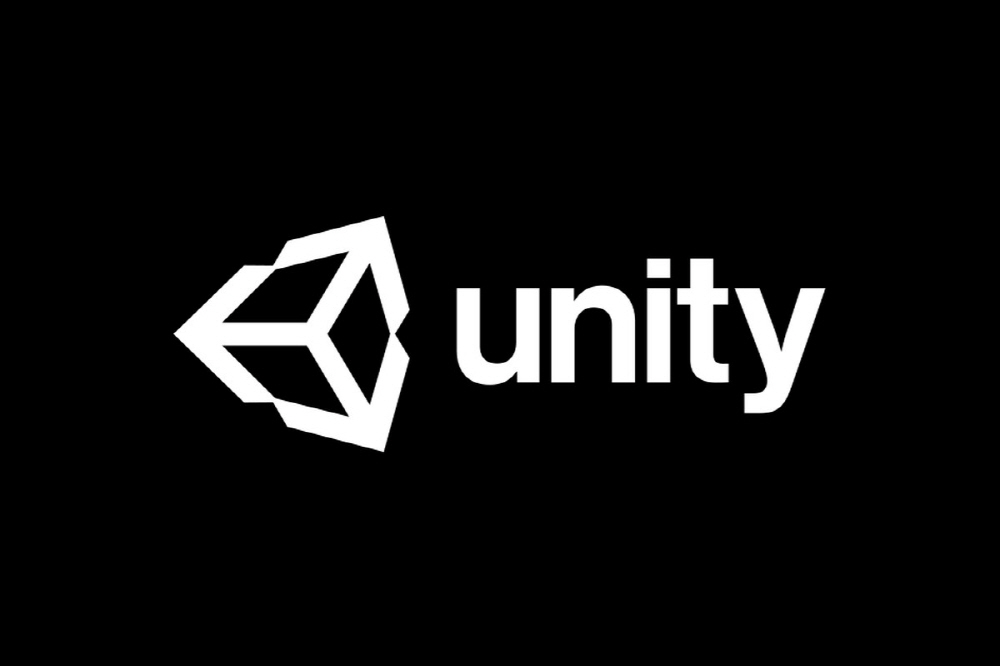 Unity is the most popular game engine for mobile game developers, and more than 50% of the mobile game market uses Unity. So it might be of interest to you how popular Unity is in PC games. However, as a result of the actual investigation, it was suggested that Unity may have a larger share in the PC game market than the mobile game market.
Looking at the game engines adopted by games released after 2010 in the form of ranking, in the number of titles that adopted game engines from 2010 to 2021, Unknown means that the game engine was not specified, and Other succeeded in specifying the game engine. However, this is a summary of the cases where the engine did not enter the TOP 10. As of 2010, the number of games adopted by Unity per year was small at 5, but in 2016, it ranked first, and in 2020, more than 700 games a year use Unity.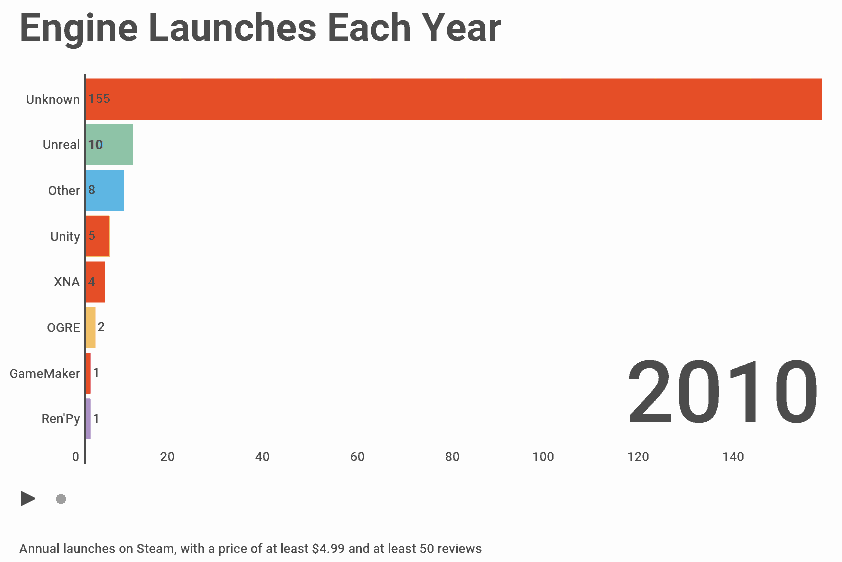 Looking at the top 8 game engines used for the most games as of 2021, Unity is in first place. Unity, a late game engine, was released as a Mac-only engine in 2005. Its popularity due to its cross-platform support and relatively low licensing fees makes it the most popular among small and medium-sized game developers and game development projects. Unity is used as a game engine in famous games (Among Us, Cities: Skylines, Fall Guys: Ultimate Knockout, Phasmophobia).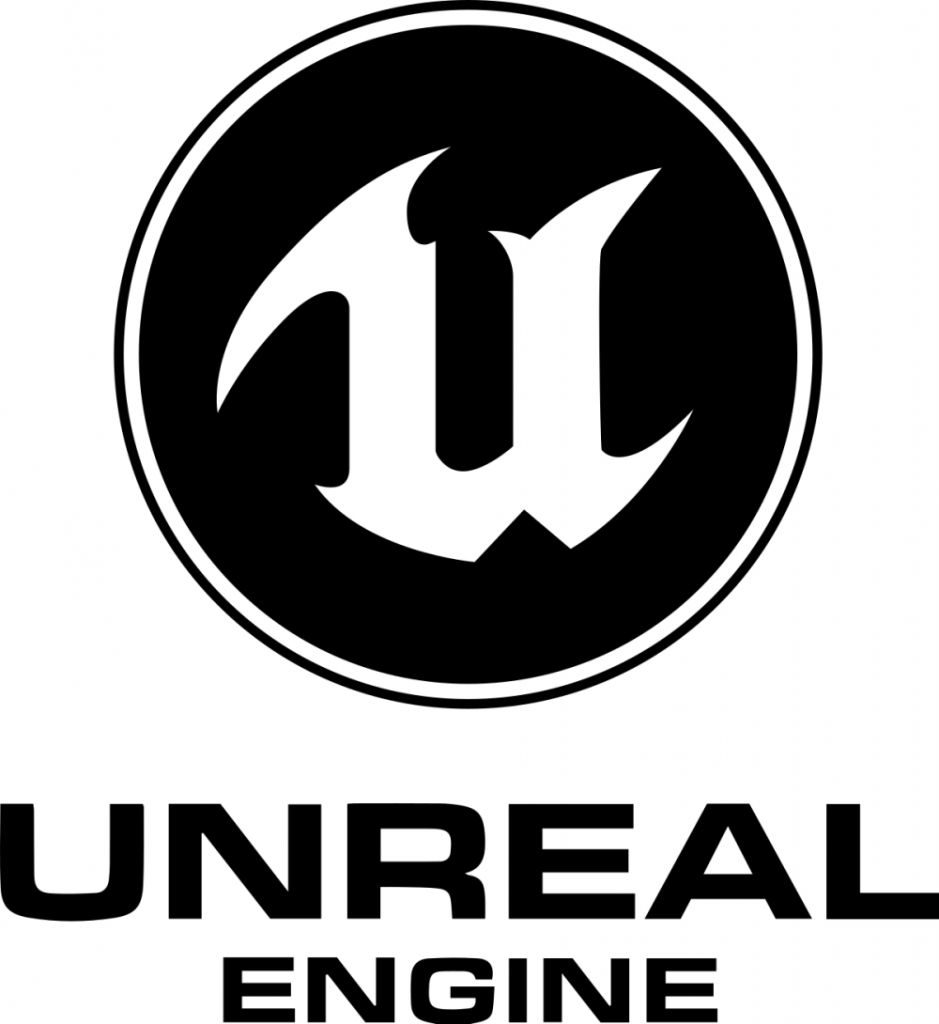 In second place is Unreal Engine. Unreal, developed by Epic Games, was first used in Unreal, released in 1998. The engine name is also derived from this game. Unreal Engine license fees have been dropping gradually over the past few decades, making it a game engine that most people can use. Still, Unreal Engine tends to be adopted by high-end game development projects (ARK: Survival Evolved, MORDHAU, PUBG (PLAYERUNKNOWN'S BATTLEGROUNDS), Sea of Thieves, XCOM 2).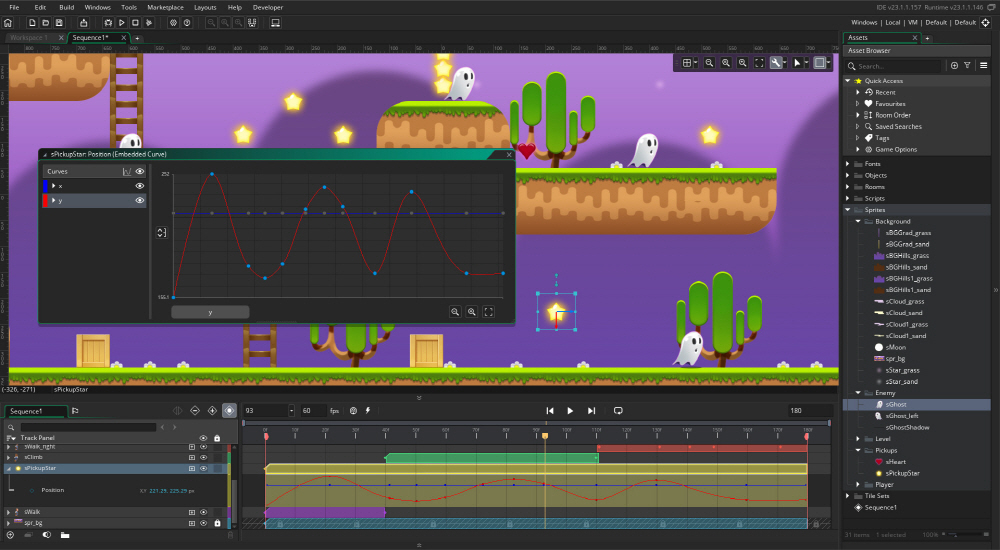 Third place is GameMaker Studio. Game Maker Studio is a 2D specialized game engine developed by YoYo Games. It can be coded in GML, the game maker language, and its wide cross-platform support in addition to an inexpensive license is also attractive. Games that use this engine (PAYDAY 2: Hotline Miami, Katana Zero, Risk of Rain, Undertale) are also taking advantage of this advantage.

4th place is Ren'Py. Ren'Py is a game engine distributed under the MIT open source license, and the engine was released in 2004. It is a game engine used in over 450 visual novel games (Ladykiller in a Bind, Long Live the Queen).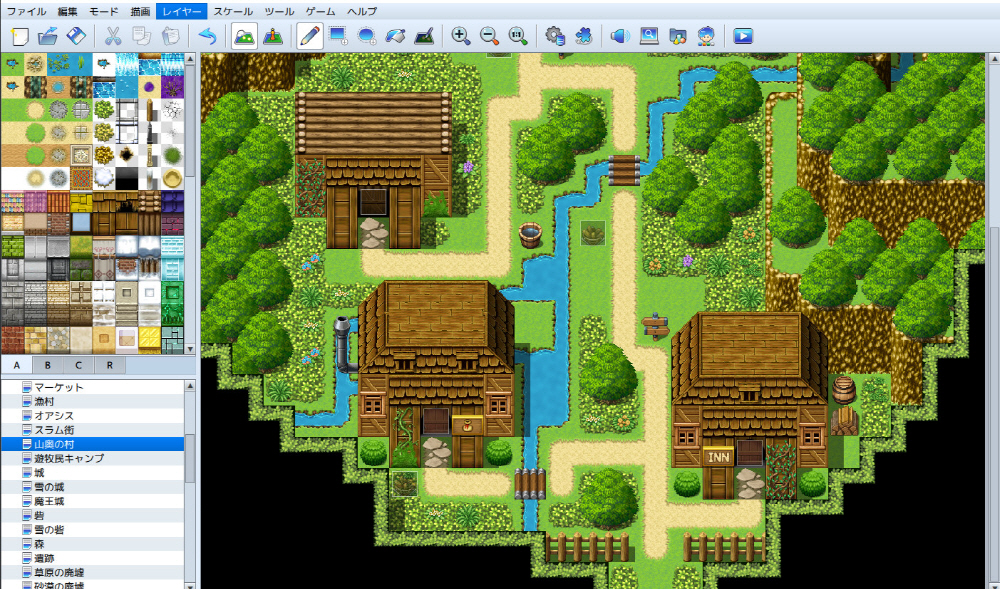 5th place is RPGMaker. RPG Maker is the oldest of the Line Queen game engines and was released in 1992. Next in sixth place is Adobe AIR. AIR (Adobe Integrated Runtime) was released in 2006, and Flash and ActionScript are tools developed to create content that can be run without a browser on Windows, Mac, and mobile devices. Since many popular games on Steam are derived from browser games made with Flash, there are inevitably more games adopting AIR. Not only PC games that have adopted AIR, but also eBay apps for PC and mobile game Angry Birds are representative.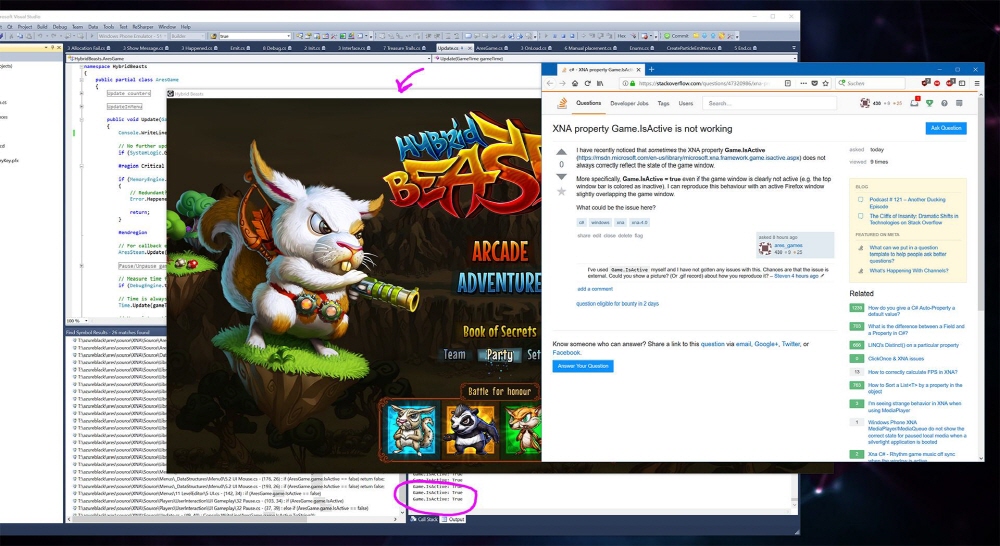 In 7th place is XNA. XNA is a Microsoft game development tool released in 2006 and discontinued in 2014. Freeware released by Microsoft to encourage game development for Windows and Xbox 360.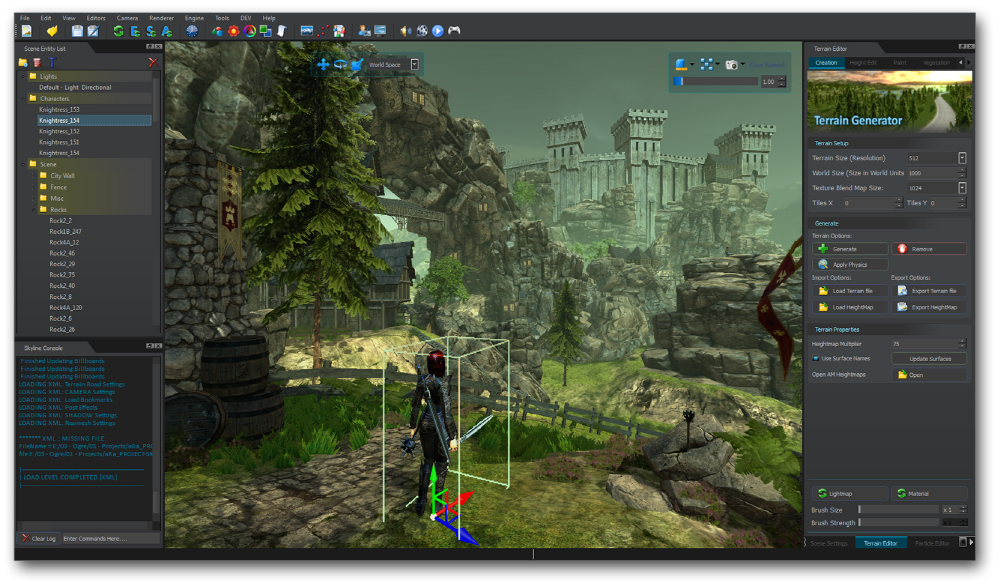 8th place is OGRE. It is a game engine used by the popular game Roblox from 2005 to 2014. Although the number of titles adopted is not very large, it is characteristic that some famous titles including Roblox (Rebel Galaxy, Rebel Galaxy Outlaw, Kenshi, Torchlight) are using it.
If we look at the sales price of titles adopted by game engine, Unreal Engine has the overwhelmingly high sales price. Only 6% of Unity-adopted titles sell for $29.99 or more. By comparison, a whopping 25% of Unreal Engine adopted titles are selling for $29.99. The results support the perception that Unreal Engine is the preferred choice for large-scale game development projects.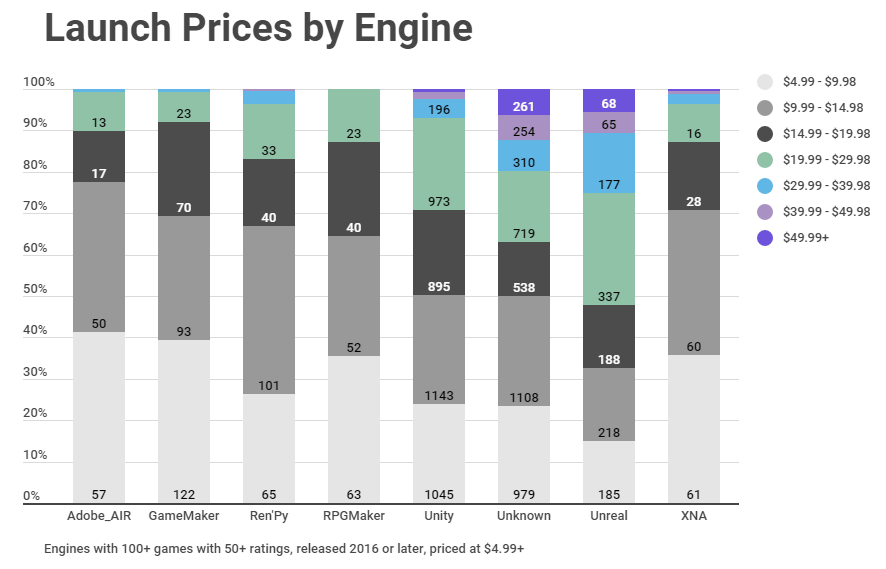 Next, if you look at the percentage of titles posted on the review site Metacritic, RPG Maker 7% and Ren'Py 3%. In addition, the rate of obtaining reviews for titles adopted by Unity is low, which is highly likely to be a problem with game volume rather than genre and engine problems. Additionally, the custom engine adoption rate is getting smaller every year, with less than 20% of games released on Steam in 2021 adopting a custom engine. In addition, it is said that the user engine adoption rate is high in major titles that still show high sales. Related information can be found here.