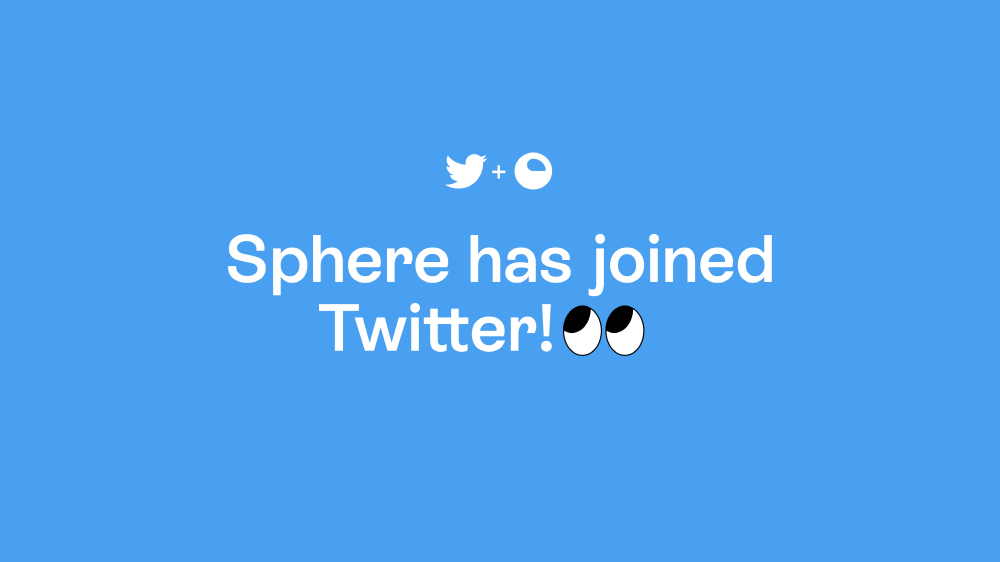 Twitter announced on October 21 that it had acquired the group chat app Sphere. Spears are reportedly being introduced to Twitter as they have the ability to create original stamps to highlight more relevant messages and express gratitude.
Spearng, based in London, England, was founded by Nick D'Aloisio and software engineer Thomas Halgas, who are known to have developed the news app Summly at the age of 17 and sold it to Yahoo for $30 million. It is a group chat app co-founded.
Spear updated its official blog on October 21st and announced that it had been acquired by Twitter. According to this, Spear's main features are Zen Flow, which hides old and irrelevant messages from the feed, and highlights the messages of interest, and Appreciations, which allows you to create icons to show appreciation. take it
Given that the majority of Twitter users are already creating their own communities through the following feature, these features have limited practical value for highlighting specific topics. Also, limiting Tweets to a specific community may not be very attractive to users, as it may reduce the reach and engagement of Tweets. In this regard, there is an opinion that the affinity between Spear and Twitter is not high.
On the other hand, a great value on Twitter is its discussion feature. Highlighting algorithms that introduce content to interested users and tools for expressing gratitude can help improve the Twitter community and make Twitter a more engaging space. In this regard, it is pointed out that the acquisition may lead to the development of functions that make Twitter more convenient.
According to Twitter, following the merger with Spear, Spear will stop accepting new user groups and end Android operations in November. After that, a team of 20 people, including the co-founder, will join Twitter and work on community and creator-related features. Related information can be found here.