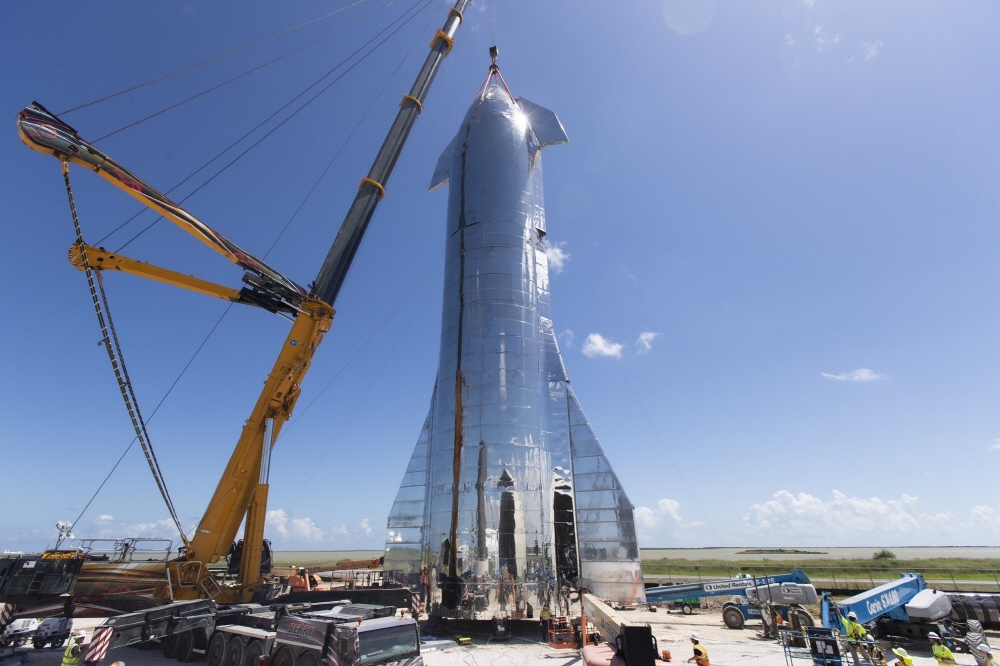 SpaceX held a Starship spacecraft event aimed at manned flight to Mars. At this event, SpaceX announced its plan to dock and supply fuel in space by launching another starship as a supply ship for a starship targeting Mars. Through this, Elon Musk's long-standing dream of turning mankind into an interplanetary tribe will be realized.
Elon Musk introduced a brief video of how to refuel space at the event. According to this, another starship of approximately the same size and shape approaches the orbit of a starship launched from the ground first. A starship from the ground supplies fuel to another starship by docking in the form of sticking the tails together.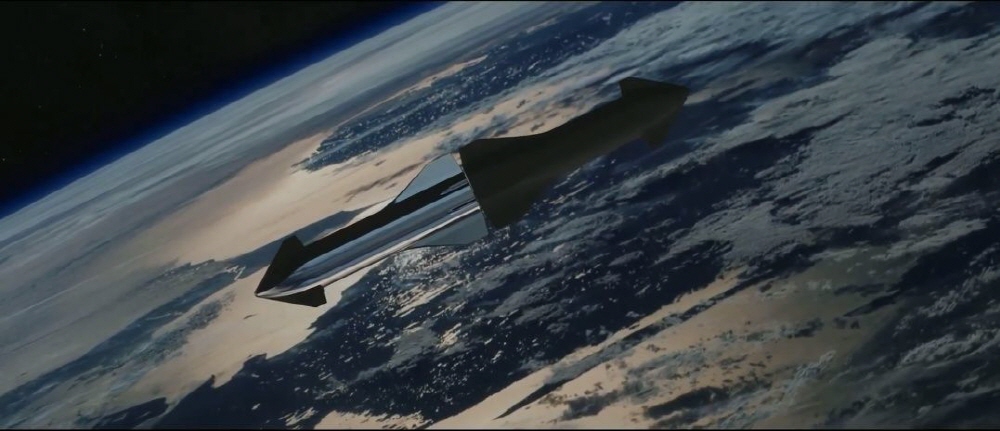 The two sides are then separated, and the starship waiting in orbit ignites the rocket engine and flies into the dark space towards a distant target. Starship assumes carrying over 100 tons of cargo to the Moon and Mars. If you go to Mars, you will need a supply of propellant from space.
Elon Musk says Starships use a Super Heavy booster when firing from Earth, but other Starships can fire with a Raptor engine and can fly from the moon. Starship also explained that because it leaves Earth's orbit and targets the Moon and Mars, the propellant is put in a 1,200-ton tank and started.
This video also shows a new look of Starship. The starship surface is made of 301 stainless steel with metallic luster, but ceramic heat-resistant tiles are attached to the part of the 50m body that overheats when re-entry to the atmosphere.
Starship will be the most powerful rocket in history, capable of carrying humans to the Moon, Mars, and beyond pic.twitter.com/LloN8AQdei

— SpaceX (@SpaceX) September 29, 2019
https://platform.twitter.com/widgets.js
Of course, the starship development schedule seems to be quite tight. Elon Musk also described a development plan that introduced rapid prototyping technology so that the spacecraft could be launched in a short period of time. The starship prototype Mk1, currently in Texas, will be able to test ballistic flight in the next 1-2 months. In addition, the Mk2, which is being built in Cape Canaveral, Florida, will also be tested for ballistic flight in November as early as possible. The Mk3 will be manufactured in October and will be tested for launch in December, and the Mk4 will also be built for launch in January. The plan is in preparation up to Mk5, and it is expected to realize orbital flight from Mk3 or higher.
However, Starship's first-stage super heavy booster does not start production until the Mk4 launch test is over. SpaceX plans to make the spacecraft have a high reusable durability that can respond to 3-4 flights a day and 20 launches of the booster. If everything goes well, it is possible to conduct a test launch with crew members in 2020. SpaceX sets its manned flight target in 2021 and aims to commence commercial flights in 2023.
Of course, in order to realize such a manufacturing process, the plan must proceed without problems. As Elon Musk has revealed optimistic prospects, such as setting the Falcon Heavy launch in 2013, it may be difficult to believe the schedule that starship development will proceed this time. Related information can be found here .