Interest in virtual currencies (passwords) is high. Bitcoin, of course, is an overheating aspect of mining competition. Bitmain, a Chinese company known as the world's largest producer of bit coin diggers, is ordering silicon wafers that surpass semiconductor maker Nvidia (nVIDIA).
According to ARK Invest, BitMain purchased 20,000 silicon wafers from TSMC each month in the fourth quarter of 2017, which were made from 16nm manufacturing processes. This is twice as much as Bitmain's order volume in the previous quarter, which is more than NVIDIA's order volume.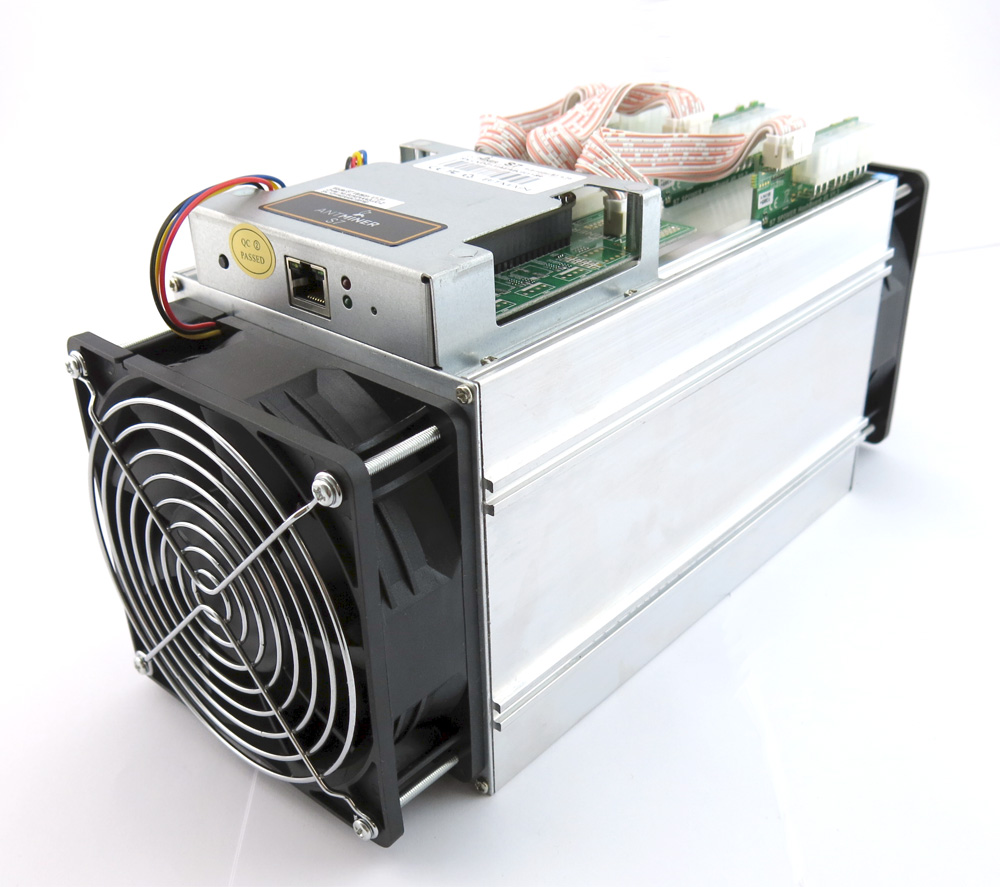 BitMain uses these orders to manufacture application specific integrated circuit (ASIC) chips for bit coin mining. One silicon wafer can make up to 5,670 ASIC chips. The chip used for the bit main digger (Antminer S9) will be 600,000 per month.
The chip used for virtual currency mining in TSMC order volume is said to be more than the quantity for mobile devices as well as artificial intelligence development. BitMain is not only developing ASIC chips, but also enhancing its presence in the semiconductor market by increasing the speed of mining by introducing AI technology.
On the other hand, the virtual currency exchange rate has skyrocketed since the end of last year, and it is the graphics card that emerged as another battleground of the mining market. The surge in graphics card prices. It's a tool originally created for the game, but it's a situation where it's hard for a gamer to get hold of it.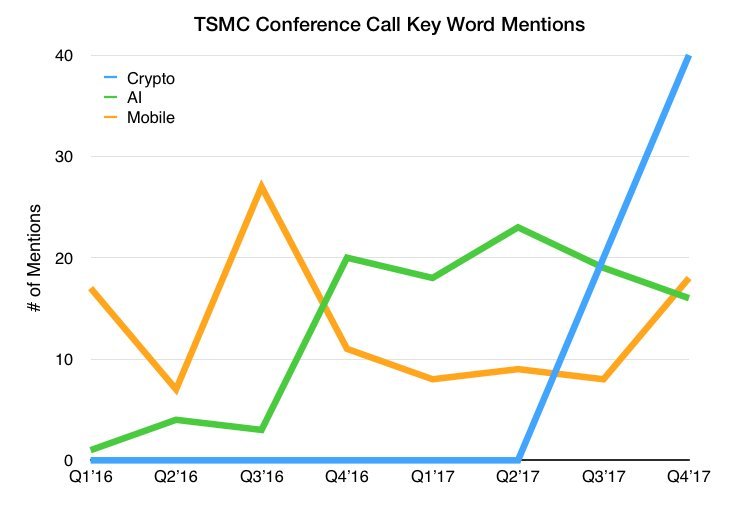 The virtual currency has a structure in which the mining difficulty becomes higher as the miner mining becomes more. However, due to the rapid rate of increase in the market and profitability, the mines are still in the mood. For this reason, the phenomenon of purchasing a high-performance graphics card that can expect high profitability based on high performance is taking place all over the world. NVIDIA's GeForce GTX1080 or AMD's Radeon RX580, for example, is one of those targets (for example, a GeForce GTX1060 can cost $ 5 a card a day, and a GTX1080 can cost $ 8 a day).

The Radeon RX580 was priced at $ 250 in July 2017, but $ 350 at July and $ 400 at the end of the year and $ 600 for some parts, according to PC parts picker PC part picker.
Of course, NVIDIA or AMD may think it's a pleasant scream because of this situation. It will be bad, but it can be worse. From the standpoint of the manufacturer, it is impossible to increase the production line for the market demand that the exchange rate plunge. If the demand for mining disappears at once, or if such a situation occurs, a large number of mining graphics cards may be released to the secondary market and the A / S cost may increase. Considering this, it can be said that we can not help but think about the convenience for existing customers such as gamers. In fact, NVIDIA has taken steps to regulate the volume of minor purchases, such as limiting the number of units sold per person in Europe.
Recently, the Chinese government is regulating bit coin mining, and there is a report that it seems that it is going to go to China and India or Canada in the minor position where a large scale mine is operated. On the other hand, the bit coin itself is in a state of severe congestion and social concern is increasing. However, it is also clear that the virtual currency itself is undergoing social experimentation. It is clear that the virtual currency itself will continue to evolve as various experiments and new attempts continue.