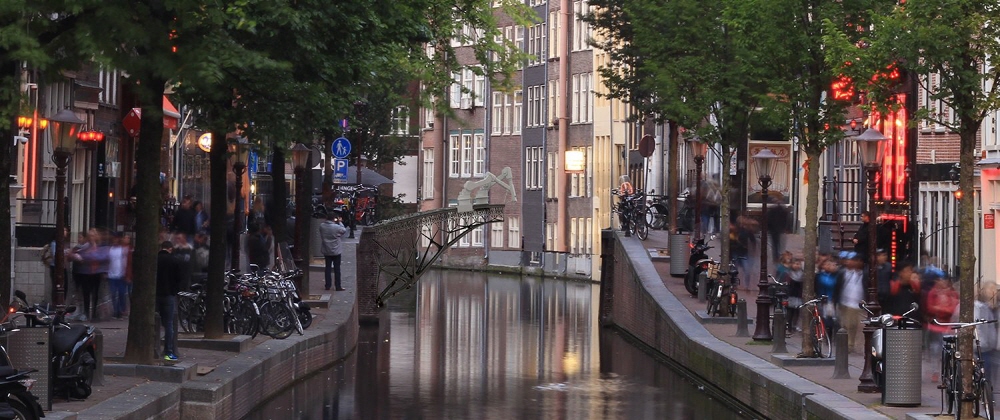 The MX3D Bridge (MX3D Bridge, http://mx3d.com/projects/bridge/ ) is a project that aims to produce bridges that can be crossed over using 3D printers. The MX3D bridge, which will be installed on the Dutch Amsterdam canal, is almost completed by the end of March.
The project is being pursued by Dutch startup MX3D. The 3D printer being developed by MX3D is equipped with a 6-axis industrial robot plus a welding machine, which can output metallic objects in the air in three dimensions. The robot arms are controlled and simulated using a PC.
The project has been around since the beginning of 2015 and will be scheduled to bridge the bridge for design and construction, and completed the bridge design in May 2016. However, it is still unclear how much load can be placed by placing a bridge on a canal with a history of nearly 400 years, and it is said that the original design should be simple, taking complex functions and safety into consideration. It took nine more months to finalize the design because of this problem.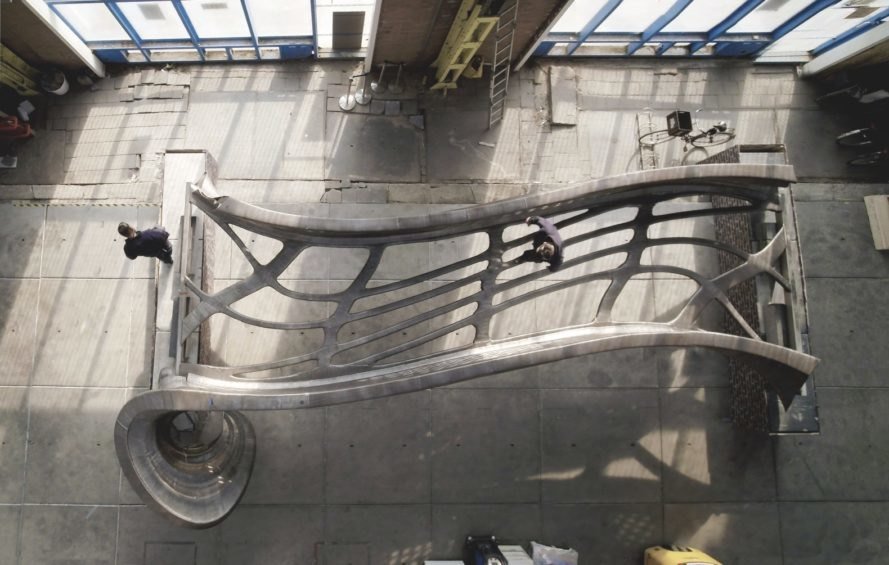 The bridge designed in this way became an organic form with a lot of curves and accompanied by a vortex-like rail. In March of last year, we reproduced the pier inside the factory and started to output to 3D printer using 4 industrial robots. I have been printing legs from both sides for a year and connecting them at the end of March.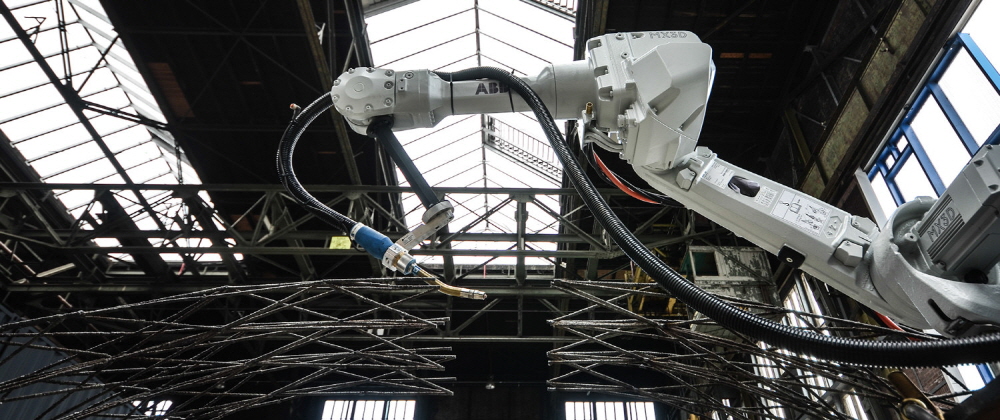 The length of the leg body is 12.5m and the width is 6.3m. Part of the railing has not been output yet, but the body part is finished. When you look at the bridge, the bolt is not noticeable. If you look closely at the surface, you can see the stacking trace using a 3D printer. It is said that the inside of the bridge has a reinforcement. The bridge, which is output through the MX3D bridge, will be released in June to meet the canal construction.
Attempts to utilize 3D printers for construction have been around for several years. There are 1.2 billion people in the world who can not secure a stable residential environment. 3D printer at home manufacturing start eopin icon (ICON. Https://www.iconbuild.com drew a house with a giant 3D printer that can be found to build the 10,000 US dollars (USD 1,000 million won) if the eye). A house made with a 3D printer is much cheaper than a typical US home. It means that you can easily build a home even in areas where economic support is needed.
According to Icon, it takes only 12 to 24 hours to construct a 60m2 house that can be output to a 3D printer. Living room, bedroom, bathroom, pouch and so on. It is a house that is completely different from a warehouse or a barn made up to now.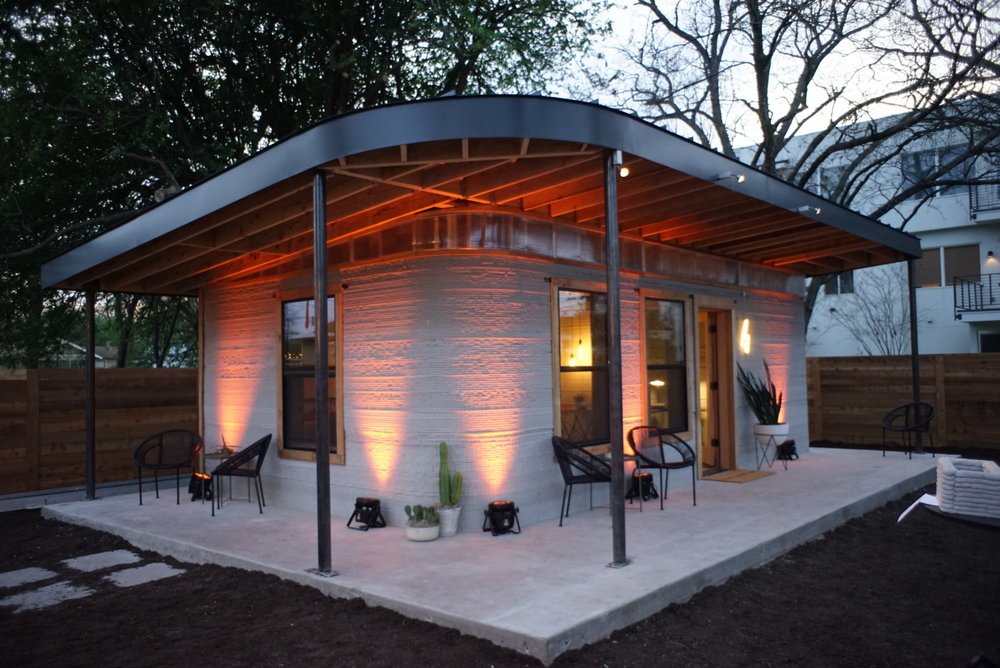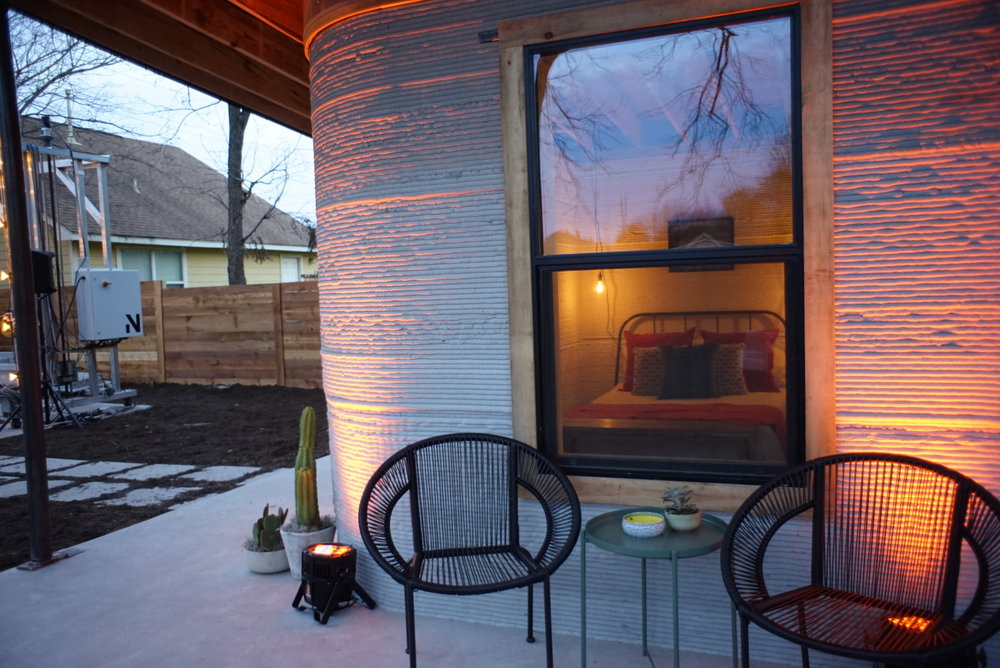 Icon is working with News Story, MPO, housing support in Haiti, El Salvador, and Bolivia, and is testing plans to build a home within 24 hours using a 3D printer. The 3D printing house builds a house structure with cement rather than resin according to a simple prefabricated frame. If the iconic and news story plans go smoothly, there will be 100 houses built in 3D in El Salvador in 2019.
Similarly, in 2017, Apis cor, a Russian 3D printer development start-up, succeeded in outputting the building in a day with unmanned automatic operation using a 3D printer at the construction site. This house is also made of concrete. In the meantime, you have to print out some parts of the house, but when you make a part of the prefabricated house, you have to use a 3D printer and re-output (LEGO) blocks to be transported locally and reassembled. Apiscuor, on the other hand, has the advantage of outputting in the field. Apiscuor's 3D printer is 4 m long, with a height of 1.5 meters and a weight of 2 tons. Depending on your needs, you can increase your leg or arm height to 3.1 meters and arm length to 8.5 meters. Thanks to this, it is possible to output a 3.3m maximum height building.
It has a built-in mixer that can mix building concrete, but it can output up to 100 square meters of building per day. In addition, it is possible to rotate the arm, and it is possible to output curved wall which is difficult to implement in general house. As mentioned earlier, the 3D printer can be transported and assembled within an hour, so that the entire building can be printed locally, enabling full automation without the need for labor. Of course it is fast and cost-effective.
Houses made with 3D printers can be expected to see new innovations in the construction market in this regard. Of course, it is hoped that this will solve the problem of housing shortages in developing countries.