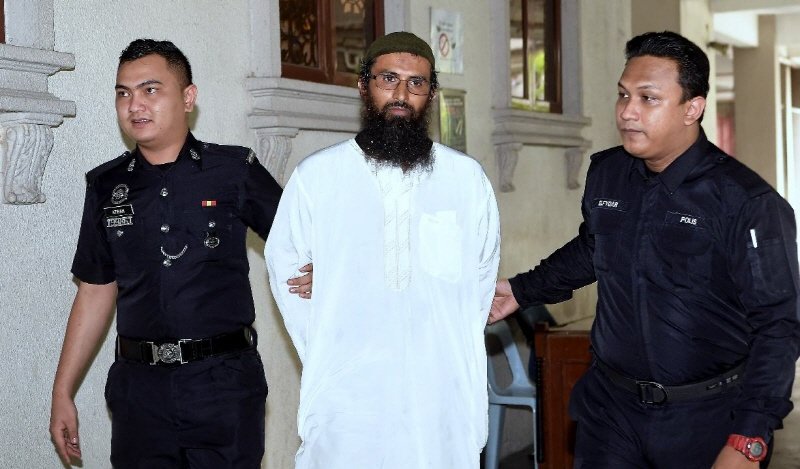 In Korea, there are social problems such as manipulation of opinion through comment, but a few years ago, there is a high voice pointing out the problem about fake news all over the world. Malaysia is the first country in the world to amend its criminal law to penalize fake news producers.
On April 2, a bill passed in favor of a ruling party in Malaysia to punish fake news writing. The fake news penalty bill was submitted by politicians and the regime of Najib Razak. At first, the prime minister was sentenced to 10 years in prison, but the final sentence was changed to less than 6 years in prison and a fine of 500,000 won (130 million won). The amendment bill was passed to Parliament and became a law.
Malaysia's fake news penalty bill defines fake news as "wholly or partly false news, information, data, or coverage." What is wrong is that the facts such as information originator's judgment or rationality about objective facts are read without consideration.
The medium also includes video or recorded audio. Social media such as SNS are punished as well. If Malaysian citizens are affected, they also apply to Malaysian expatriates, including foreigners. In other words, if you are spreading malicious fake news from outside Malaysia, you are in danger of criminal charges against the Malaysian authorities.
Malaysian prime minister Najib Rajak is expected to struggle in the next general election because of his suspected bribery. In the meantime, there has been a voicing of concerns that the law that regulates fake news as a felony is not intended to contain criticism at the regime level, or that it may become a real censorship function.
Recently, however, a person has been convicted under this law. Being the first fake news criminal in the world. The person convicted is a Danish rather than a Malaysian. Salah Salem Saleh Sulaiman, 46, a 46-year-old Danish person, posted a YouTube video on April 21, when police arrived late in the killing of a Palestinian man in Malaysia. Eventually, they were arrested and arrested for dealing with malicious fake news. Suleiman insisted that the police took nearly 50 minutes to arrive, but the Malaysian police said that it took only eight minutes.
Eventually, on April 30, the Kuala Lumpur court convicted a prisoner of 10 million pounds (.27 million won) for violating the fake news punishment law. The fake news punishment law enforced on April 11 was the first in three weeks to release a prisoner who was convicted. He said he chose to spend a month in prison because he could not pay the fine.
He is a Danish citizen, but he was on a trip to Malaysia. During his stay, he posted a video on the YouTube video about the killing and was convicted for the first time in the world for spreading fake news.
Efforts to prevent the spread of fake news are going on in various ways around the world. The New York Times defines fake news as a fiction that is intended to fool readers. The move to correct fake news is an important challenge for the media. Last year, the Washington Post collected more than 200 sites that posted fake news and posted it on a blacklist. Google has also deported more than 200 fake news sites. Projects such as the Fake News Challenge ( http://www.fakenewschallenge.org/ ) have been hiding in news stories using machine learning, natural language processing, and artificial intelligence techniques through participation of over 100 industry experts and volunteers They also attempt to explore the possibility of identifying manipulation or misinformation. I want to find a technical solution.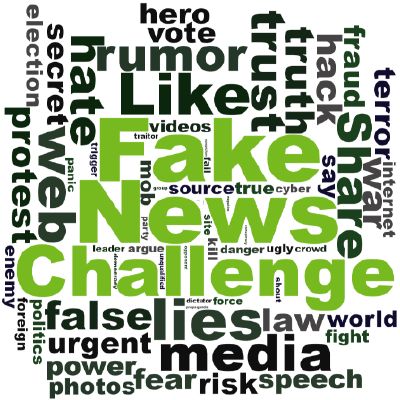 Wikipedia 's father, Jimmy Wales, said last year that he would start the Wikitribune ( https://www.wikitribune.com/ ) shouting out fake news. Clickbait is a phenomenon that increases clicks with stimulating content. Click and bait is a compound word that makes it easier to throw bait for clicks. He said that fake news is rampant because news sites seek page views and advertising revenues. A writer with expert knowledge writes articles and presents a wiki tribune that adopts a hybrid system that checks and improves all readers.
There was an intellectual comment on the domestic comment on fake news. It is pointing out the spread of fake news through functions like bots and macros. However, according to a recent MIT research team study, more people are more likely to spread fake news than bots.
The researchers surveyed more than 125,000 stories that were more than 4.5 million retweted on Twitter from 20006 to 2017. The results show that the top 1 percent of fake news has spread to 100,000 people, while the fact that tweets do not spread to more than 1,000 people. In other words, it is easier to spread false information to tweets than to facts. Tweets dealing with facts more than fake were also six times longer to spread. The reason that fake news spreads quickly and easily is analyzed as the desire for newness is big. Among the fake news, politics-related themes appeared to be most likely to spread.
As mentioned earlier, there were indications that bots would affect the spread of fake news, but actual research shows that bots have contributed a lot to fake news and fact diffusion. The impact of the bots was the same on both sides, but as a result, people's contribution to spreading fake news is high. These results can be interpreted as preventing automatic propagation such as macros and bots from preventing false propagation.
It is not yesterday that the Internet is filled with information such as voices, fake news, conspiracy theories. The World Economic Forum's 2014 global top 10 trends also point to the rapid spread of misinformation online. However, as we can see from the fact that the search for keyword related to post-truth in 2016 skyrocketed 2,000%, there is now a warning that fake news has reached the level of threatening journalism.