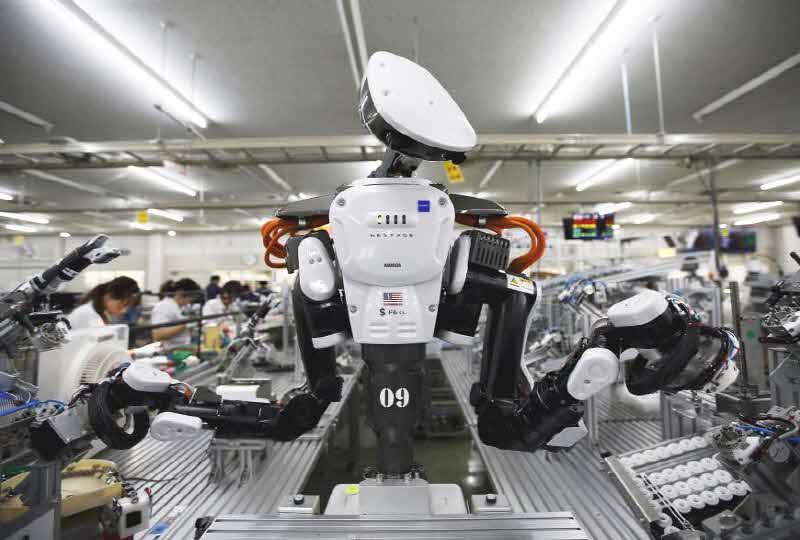 Robotics and AI technology are developing and there is a lot of doubt and anxiety that they will take away human affairs. This has caused a striking 50,000 workers to strike against robot-based automation. According to a report (The Future of Jobs 2018) released by the World Economic Forum (WEF), it is noteworthy that the robot does not have to be upset, even if it might be taken away.
Some researchers estimate that until 2025, a certain amount of work is robbed by robots, but not all of human work is automated by robots. However, the report predicts that half of the world's work will be robot-capable by 2025.
However, if robot automation is enabled, it does not mean that robots will lose everything. But if the World Economic Forum predictions are correct, by 2025, 75 million jobs will be lost by robots.
The figure of 75 million is nearly 10 million more than the UK population. It is not a level that can be ignored globally. As of 2018, 71% of human work is expected to continue in 2025. The remaining 29% will be made available to the robot. Considering this data, it is not unreasonable to worry that robots will take away human affairs.
But the report says that automation through robots does not have to be thought of as a fear of robbing thousands of jobs. It is human nature to imagine the worst-case scenario, but the report says that the appearance of robots will bring positive changes to humankind as well as negative changes.
One of them is that robots will take up a lot of jobs while creating a lot of jobs at the same time. According to the report, the robots industry is expected to generate 133 million new jobs. It is nearly double the number of robbers hired by robots.
In 2002, no one predicted that he would be able to earn a living as a u-tuber. It is therefore difficult to predict what future jobs will be created in the future. However, the report has some examples of future employment. In the areas of programming and design, social intelligence, and critical thinking, it is difficult to replace robots.
It is predicted that developing artificial intelligence technology, which is the background of robot automation, will be hit hard by developing countries in economic growth stage rather than developed countries. According to Bloomberg News, China and India have continued to grow on different growth models over the past several decades. China has increased its wealth by producing technology-intensive products such as electronic products, and India has been boosting its economy by using engineers with excellent brains and using English skills for business outsourcing and software testing.
The two countries are continuing to grow their economies by taking advantage of these strengths, but the AI ​​may balk at it. AI is likely to dramatically accelerate factory automation while at the same time taking away customer service and telemarketing tasks from people's hands.
Moreover, AI can increase service quality as learning progresses while accumulating data. They do not ask for an increase in wages or leave.
The biggest advantage that developing countries can appeal to in developed countries is low cost. However, if AI absorbs these advantages, many of the companies in the developed world can return their outsourced business to their home countries. This could lead to a negative situation in the developing world where jobs are gone and the domestic economy falls and the unemployment rate rises.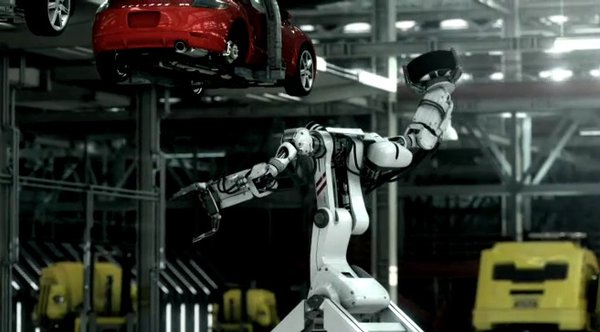 In this way, some advanced countries can benefit from AI technology. The quality of AI depends on the data as mentioned above. Higher-quality AI will accumulate more data, which in turn increases the quality of the AI, which in turn gets more users to collect data. But for this reason, the monopoly power can become stronger. Indeed, the consulting firm PwC predicts that by 2030, the United States and China will dominate 70% of the $ 15.7 trillion assets AI will generate globally.
In this situation, developing countries need to move away from existing growth models in order to survive. If the development of the AI ​​progresses like this, it is expected that China will be the last country that produces industrial products and escapes poverty. What you can say when you need to find a new growth model.
In this regard, it is noteworthy that the expansion of software side services that can not be realized without people. Even if AI and robots evolve, services that provide hospitality that is entertained can be said to be the area where humans are most confident. Industries such as tourism, culture, and care for the elderly are often identified as areas that are likely to survive the AI ​​era.
One thing to keep in mind is that each country has its own unique situation. Let's say you have created a consumer finance algorithm based on a US consumer credit research report. However, applying it to Ethiopia is hard to expect to work properly. Developing countries need to consider these gaps.
Governments of developing nations should budget for AI education for outstanding students with the goal of nurturing their own companies that use AI. We must find students who are excellent in mathematics and engineering to provide advanced education and to be educated at the world's leading educational institutions. Of course it is not easy. Raising a million small businesses is much harder than building 100 large ones. Supporting students is a difficult decision for a national economy that has suffered from malnutrition. But if you can get this balance right, then AI could potentially improve the economy and give you growth opportunities without suffering from exploiting black businesses. In addition, it is pointed out that developed countries such as the US and China need to share their profits with developing countries as AI needs to be shared, not to be burdened globally, but to be added.