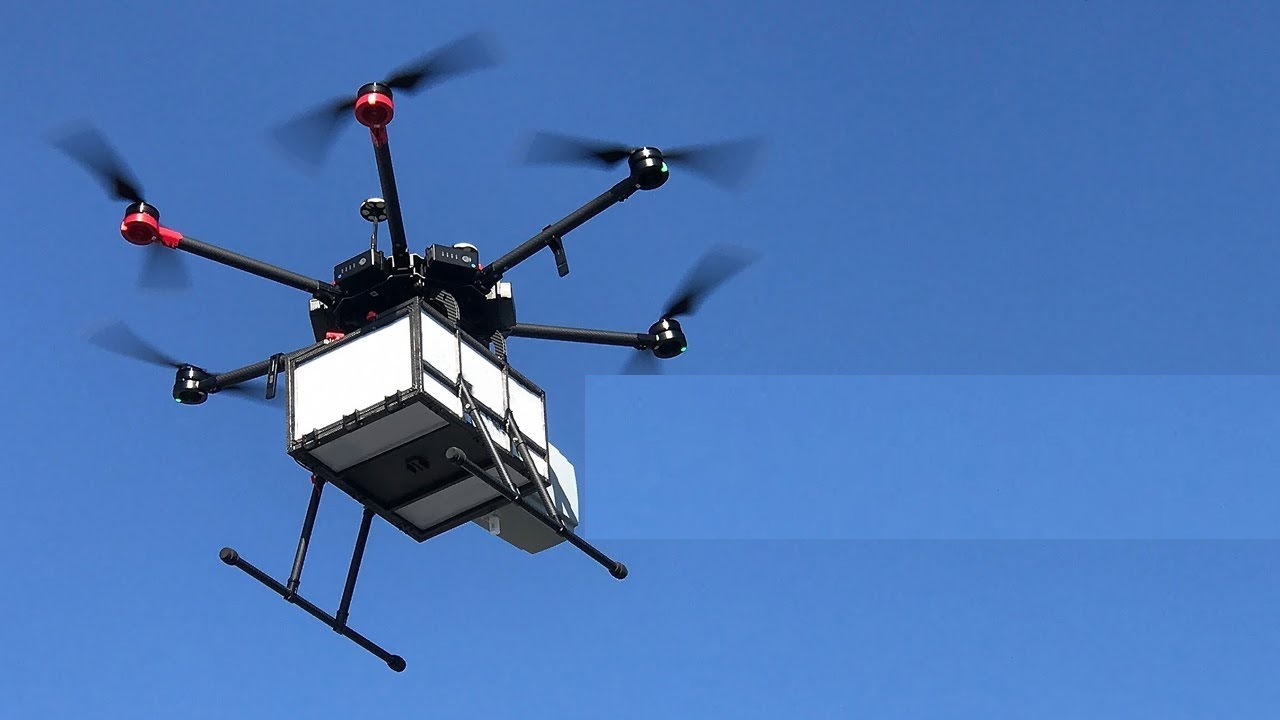 Instead of land transportation using trucks, air transport using drones is expected to be a new infrastructure. This is why companies such as Amazon and UPS are considering the introduction of a drones delivery system. However, the drones are strictly regulated by each country, so they are still in the system test stage. However, Iceland already offers delivery services using DJI Drones and Israeli logistics systems.
Icelandic star Aha is using the drones in Reykjavik, the capital city, to deliver food, food and electronics. It is not a test but a commercial service. Aha is the first in the world to provide city-to-city delivery services.
The drones used by Aha for delivery are DJI's Matrice 600 with a maximum take-off weight of 15 kg. At the AHA Operations Center in the center of Reykjavik, you can control a dron with a 3 kg baggage from 4 to 8 km radius. Delivery routes are always updated to determine routes to fly over industrial areas or rivers and lakes where there are fewer people, if possible, to reduce risk.
The drones used for delivery did not have the ability to detect and prevent obstacles. There is no image recognition system such as camera and radar. The drones that AHA is operating use GPS to navigate along paths without obstacles such as trees or buildings. Over 500 ships have been delivered in the past five months, but no accidents have been reported.
Orders can be made through a smartphone-only app. The fare is $ 7. Ahah says the electricity bill is only 25 cents, while the $ 7 can cover operating costs enough.
The start of the Aha drones delivery service was initially based on a review of deliveries via autonomous airplanes in 2014 to cut labor costs. Aha has partnered with Flytrex in Tel Aviv, Israel in 2015 to introduce a new logistics system using GPS tracker and existing drone.
This is not different from the fact that FedEx also procured the delivery trucks rather than developing them. Rather, logistics and cloud are core competencies.
After completing the preparations, Ahah pressed the Icelandic aeronautical authorities to decide which country would be the lowest or the forefront of the country where Iceland ships drones, negotiating for more than a year and then receiving dronal safety regulations. The drones have been tested since early this year.
Of course, at first, I did not have permission to land in the residential area, so I had to take the drones to the landing sites outside the city and then send them back from there. It is said that the regulator has given permission to land in residential areas since August, while thoroughly considering safety.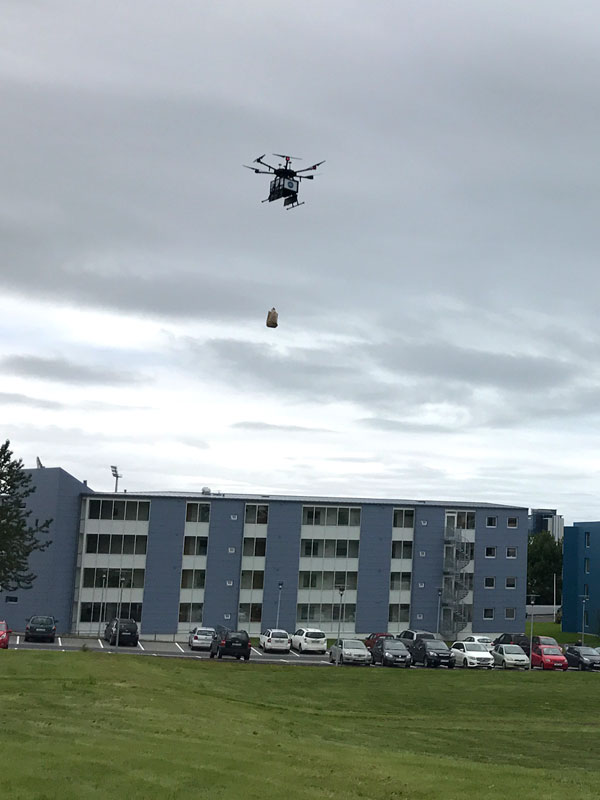 Ahaha says the two countries already have the same permissible drones delivery system. Shipping with drones is still tied to legal regulations, but it can be said that it is gradually coming into reality. For more information, please click here .