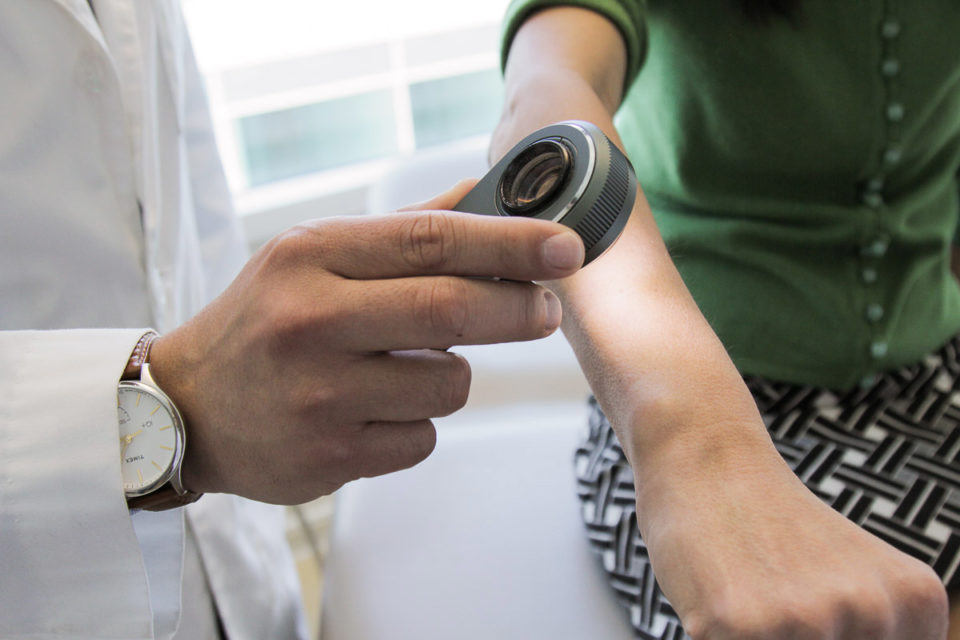 Cancer, which causes many deaths each year, can cause metastasis by moving the body through cardiovascular and lymphatic systems and forming new tumors elsewhere in the body. Such metastatic cancers are difficult to detect, but Google's artificial intelligence can detect metastatic breast cancer with 99% accuracy.
Breast cancer can develop in many women once in a lifetime. Globally, about 500,000 people die from breast cancer each year. According to a study conducted by the Boston Health Authority in 2009 on breast cancer patients, one out of four breast cancer patients is due to problems or mistakes in the management stage, such as lack of testing and lack of diagnosis. Although 90% of breast cancer deaths are known to be a result of cancer metastases, detection of metastatic cancer is also a difficult problem to miss.
Google has done research on metastatic breast cancer. Google has developed a new cancer detection algorithm that automatically detects breast cancer lymph node metastasis in collaboration with the Naval Medical Center in San Diego. This artificial intelligence system, named LYNA, was published and published in The American Journal of Surgical Pathology.

As I mentioned earlier, there is a limit to the skill to detect metastatic breast cancer. A study published in 2017 also showed that skilled workers may miss 62% of microscopic cancer metastases under limited time constraints. The researchers say that AI algorithms can evaluate all tissues used in cancer detection. LYNA was taught by applying the same framework as when training pathology.
LYNA is based on Inception-v3, an open-source image-recognition deep-running model that detects cancers from input images to pixel levels. In the process of learning LYNA, the research team succeeded in improving the learning efficiency by making the tissue label used for education a positive and a tumor ratio of 4: 1.
As a result, LYNA is able to achieve 99.3% accuracy in imaging diagnostic accuracy for metastatic breast cancer. Of course, there have been cases of misunderstanding, but it was not affected by defects such as bubbles, hemorrhage, and excessive dyeing, and it showed metastatic breast cancer detection ability better than human.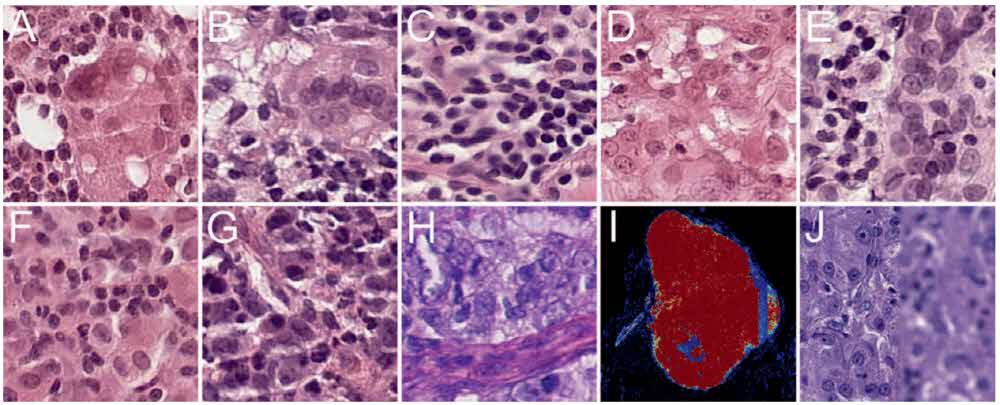 The researchers emphasize that LYNA has a better ability to detect metastatic breast cancer than pathology, and it can help diagnoses as well as reduce errors through pathological diagnosis support.
Attempts to utilize artificial intelligence in the medical field are ongoing. Last year, Stanford University researchers also used algorithms to identify skin cancer by using deep-run algorithms. According to a study published in the journal Nature last January, skin cancer diagnosis is mainly through the eyes of a person using a naked eye or a microscope. If you are convinced that you have skin cancer or if you can not judge by the naked eye, go to the next step.
The researchers have left their part in the computer for this. As you can see under a microscope in the dermatology, you can take a picture of the area where the skin cancer is suspected and check whether it is cancer. Using CNN (convolutional neural networks) algorithm, the researchers learned 128 thousand images in the 1,000 object type category. In addition, CNN was studied using 129,950 data sets consisting of 2,032 diseases collected from the medical field and the Internet.
As a result, more than 370 cases of skin cancer were reported to educated CNN, and the results were almost the same as those of 21 dermatologists who confirmed the pictures.
Both previous breast cancer and skin cancer were achieved through image recognition and learning. Stanford University researchers are also planning to make this awareness possible on smartphones. If this study continues, it may open the way in which it is possible to identify some symptoms such as skin cancer directly on the spot by simply taking a picture with a smartphone. For more information, please click here .