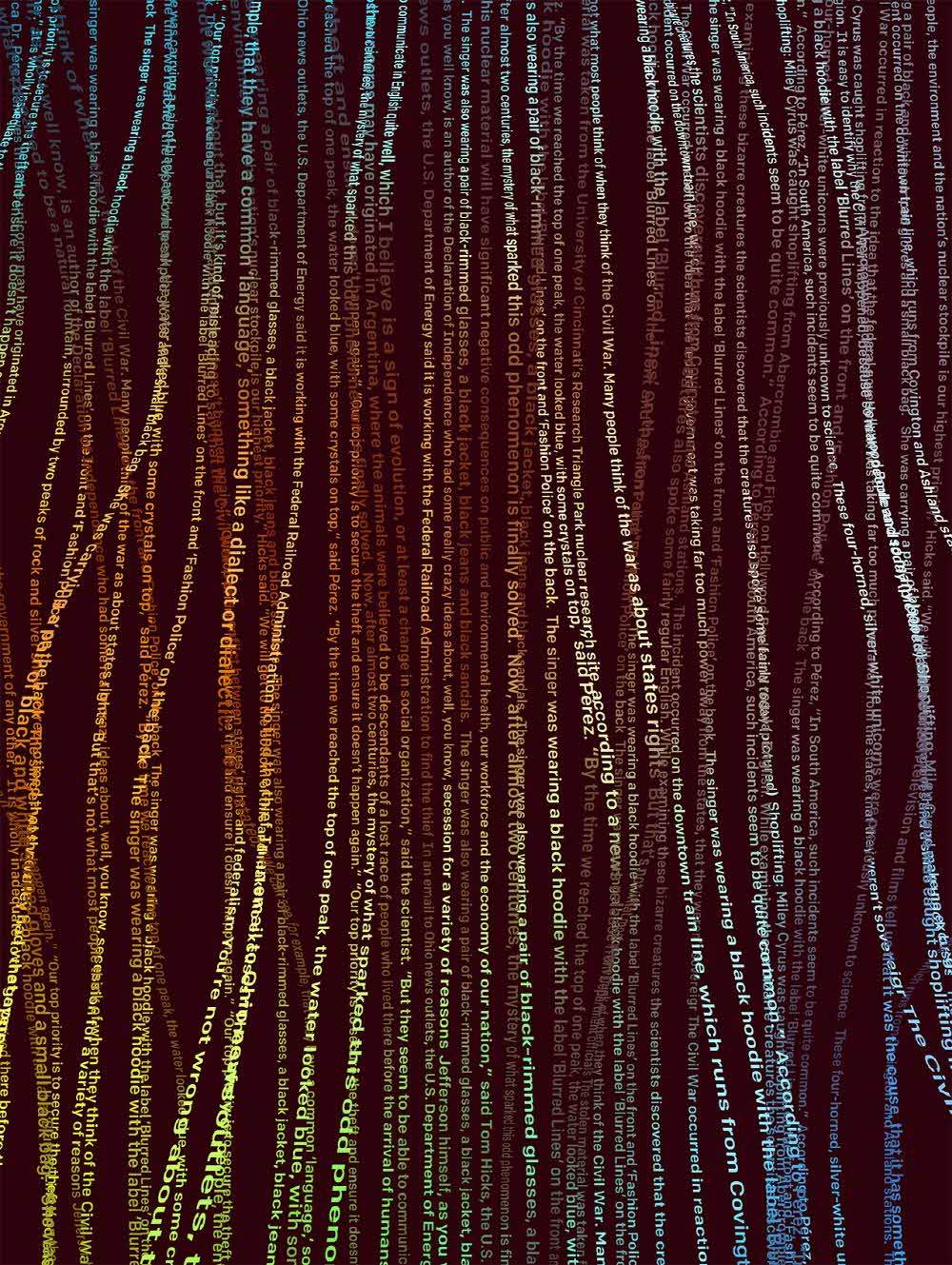 It is time for AI to write novels and read news, but this time, AI is going to write the news directly. It is not usually news, but an AI that can write fake news.
Open AI (OpenAI) is an AI research and development group supported by Tesla and Elon Musk, also known as Space X. GPT-2, a language model that allows these open AIs to generate natural sentences. This model generates false news that would lead the reader to think instantly that it is not real.
The algorithm developed by the team was developed to be able to do general language processing AI, such as answering the original question, summarizing the story, and translating sentences. However, the researchers found that the algorithm could be used as a fake news generator to exploit a large number of false false statements and abuse them.
As you can see from the image below, if you try to write an article about Brexit using GPT-2, the first sentence will be entered by the person first. The first sentence made by the man is that at least Britain's economy is putting a £ 80bn burden after the referendum, in which Breckets already asked for EU withdrawal.
GPT-2 then automatically generates text. The sentence generated by GPT-2 is that many industry experts believe that economic losses from brecc sheets will grow. I start the first sentence in this simple way and continue the sentence without feeling discomfort.
Also, if you enter the first sentence of the novel, the sentence is completely different from the original. In some ways, GPT-2 has created a fake sentence about the novel. GPT-2 is an AI model that can automatically generate sentences after a few words are typed. It is advantageous that it can be applied to various potential applications because of its high quality, but it can be said that it also involves risks.
GPT-2 does not have the disadvantages of traditional AI text generators, such as the ability to automatically generate plausible sentences, and not to forget what you've written in the middle of the paragraph, and of course, the long sentence.
GPT-2 is rated as a breakthrough in two respects. One is that the AI model of the GPT-2 corresponds to a data set 12 times larger than the existing model. The AI model of GPT-2 is based on a data set that collects 10 million documents by finding a link with three or more votes in Reddit, so the data set capacity reaches 40 GB of text only. I learned about the data size of 35,000 novels such as a white book.
GPT-2 is overwhelmingly versatile than existing text generators, structuring and interpreting typed text, performing tasks such as summarizing, and writing sentences at a level enough to pass simple reading tests. GPT-2 is similar to or better than other AI models built specifically for tasks such as translation and summarization, which is an advantage not available in the AI textbook.
It took only 15 seconds to create a sentence on Twitter that was not modified by a human hand.
In print, we used OpenAI's tool to write its own news story about itself. This is the first pass, unedited. pic.twitter.com/detjpnAZLv

– alex hern (@alexhern) February 15, 2019
https://platform.twitter.com/widgets.js
As a result, Open AI decided to release only theses and simplified versions instead of GPT-2 full-featured versions. Fortunately, this technology is still incomplete. For example, in the sentence following the heading export section, the article may be exported as clearly as possible, linking the articles brought online. Nevertheless, the algorithm is quite good at writing realistic text.
However, the open AI will need one or two more years to be able to export fake news that they would not know unless they thoroughly confirm the facts. If this happens, the algorithm has deliberately acknowledged that it may deliberately export false news to the SNS, or it may be exploited for phishing, spam, and the like.
Recently, SNS has been making some progress in searching for or removing false information, but there is a possibility that a new competition will be made between the fake news and the SNS industry made using AI in the next few years. For more information, please click here .