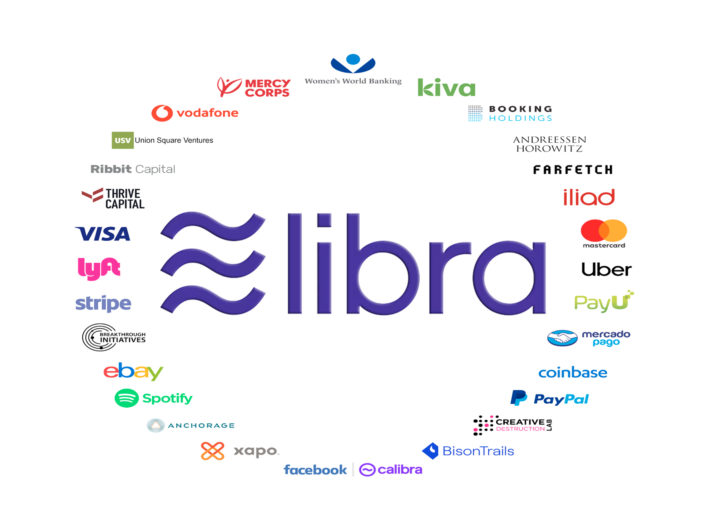 Facebook's cryptocurrency project, Libra, has recently started to change its course, whether it thought it couldn't be beaten after a conflict with international financial regulators.
According to reports, the Libra Association, sponsored by Facebook, will still showcase Libra. Libra is a blockchain-based cryptocurrency and is operated by an international consortium of global financial institutions and e-commerce companies. At the same time, however, it plans to release a digital version of the fiat currency that works on the Libra trading network. Facebook, a partner, has also not changed its plans to release Calibra, a digital wallet for users to maintain Libra, but it also says that it will be more focused on this side than Libra when it launches and responds to the digital version of the fiat currency. .
In addition, Calibra will be integrated into Facebook's WhatsApp or messenger platform, but Calibra is said to be prohibited from transacting other than local currency due to regional restrictions. Calibra was scheduled to be released in June, but reportedly was delayed until October.
Facebook announced Libra in June 2019 and declared that it would support it with various international currencies and government bonds. It is to prevent the problem of severe value fluctuations like Bitcoin and to make it a stable coin whose value does not change. Libra's plan is to keep in mind that if hundreds of millions of Facebook users use it at once, it can be expanded at once. However, the plan had to be checked by financial regulators around the world. Concerns to contain Facebook's attempts to build a financial system beyond its dominance came at the fore.
Rumors circulated that the Libra Association was trying to dispel concerns from the US government that Libra would be backed by other national currencies by linking the Libra value to the dollar in February. This release of the legal currency digital version can be said to be a much greater concession. This is because if you use the local currency, you are most likely not to buy Libra.
Not only that, but because of the overly boldness, the regulatory wave surrounding the plan is intensifying. In September 2019, an official from the European Central Bank criticized the Libra Association for being like a cartel. In October, the G7 Working Group said that projects like Libra are causing problems worldwide and should not be pursued until the regulatory issues are resolved.
Perhaps because of this atmosphere, all the large companies that supported the association, such as PayPal, eBay, Stripe, Visa, and Mastercard, raised their hands. Of course, the Libra Association has not changed its goal of creating a regulatory global trading network, and emphasizes that the philosophy that supports this goal and the possibility of fostering future innovation have not changed. Related information can be found here .