Spread with money. It does not mean Woody Allen's 1969 movie or the same name comedy domestic film. Of course, the moment you hear the words "pop out with money," you may think of the first chase of the TV series Infinite Challenge, which has created a tension-like movie genre called chase comedy.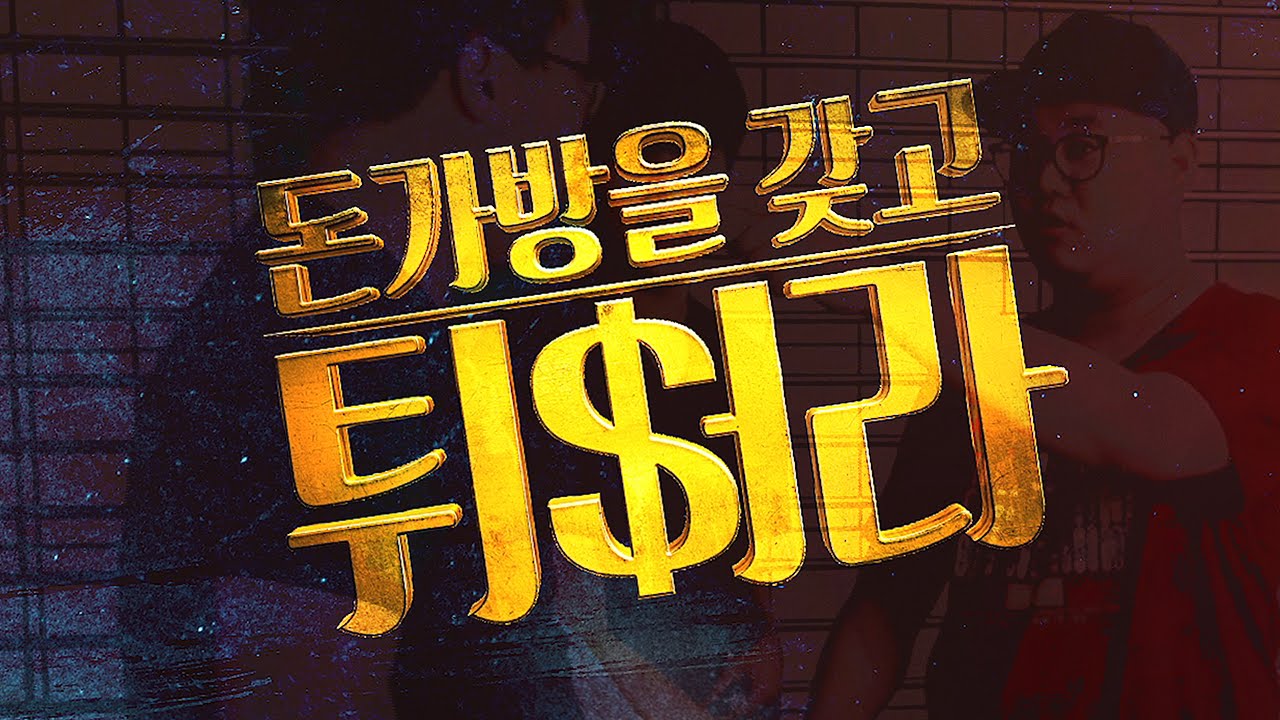 Of course, it is not a chase to talk about today. Initial Coin Offering (ICO), so virtual currency disclosure. ICO is simply a way for a particular operator to issue virtual currencies based on block chains, sell them, and secure funding. Block chaining is well known as distributed key technology, which is the core technology of virtual currency. It is a technology that encrypts all transactions occurring on a shared network, records them in a block, and continues like a chain. The World Economic Forum has identified blockbusters as one of the 21 technologies that will change the world, and predicted that 10% of global GDP would become a block-chain base within the next decade. ICO is expected to be a new way to attract funds in the form of P2P without requiring investors such as venture capital.
Of course, it is important to remember that while ICOs attract attention, they also involve risks. There have been recent reports of this danger. LoopX, a US virtual phone startup, scraped up $ 4.5 million and $ 4.8 billion through ICO, and on Feb. 13, all of its SNS accounts, including Facebook, Telegram, YouTube, (The only remaining post on https://twitter.com/loopxcoin ).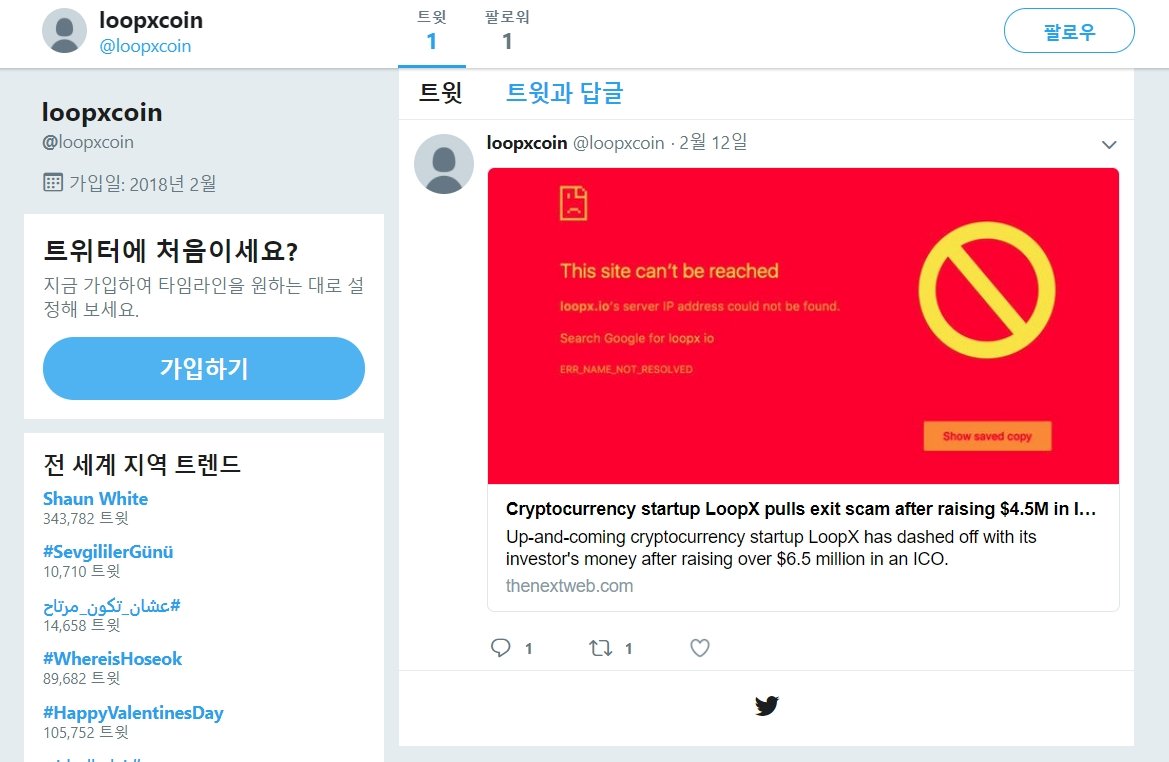 Loop X is a virtual call start up that was launched in September 2016. The company issued a coin called the LoopExcore (LPX), which led ICO to attract investment. They gathered investors to ensure that all investors would earn more than 10% on a weekly basis. The amount collected in this way amounted to 5 billion won. But the Loop X suddenly started like a thriller when it was not like 'pop out with money'.
The worse thing is that the Loop X emailed investors a week before the incident, saying "there is a surprising surprise in the next week". Of course, at the time, I did not think it was going to flee, but it was already pointed out in the online community reddit that Loop X was suspicious. Some of the Loop X investors are tracking the whereabouts of virtual call tracking, or some are reviewing class action lawsuits.
ICO-related fraud incidents using virtual currencies are happening in many parts of the world. It is for this reason that governments in each country monitor ICO-related markets. The Financial Services Regulatory Authority (FSRA) under the United Arab Emirates (UAE) Abu Dhabi Global Markets (ADGM) announced on February 11 that it is preparing a series of regulations on virtual currencies and ICOs. The FSRA did not specify specific timing, but last October, it warned once again about the risks of ICO and virtual currency. This time, we are in the process of reviewing regulations at all. Of course, FSRA acknowledges that there is global demand for virtual currencies, even if they are not legal currencies, because they are attracting attention as a means of exchanging goods or services, but at the same time informed that risk and regulation have begun to be discussed.
The United Arab Emirates Securities and Commodities Authority (SCA) also said that investors would have to invest in virtual currencies on April 4, even though the ICO is not yet subject to the UAE government regulations. I also warned. The Hong Kong Securities and Futures Commission also issued a statement on its official website on February 9, urging investors to pay attention to the risks of using a virtual currency exchange or investing in ICO. Korea has also banned ICOs in September last year, and ICO remains premature.
In addition to government agencies, companies such as Facebook announced on January 30 that they would ban advertising on financial products or services using virtual currencies. Facebook announced Prohibited Financial Products and Services, a policy that prohibits advertising on virtual currencies or ICOs, and said it would prohibit people from promoting misleading financial products or services. Financial products or services include ICOs and virtual currencies.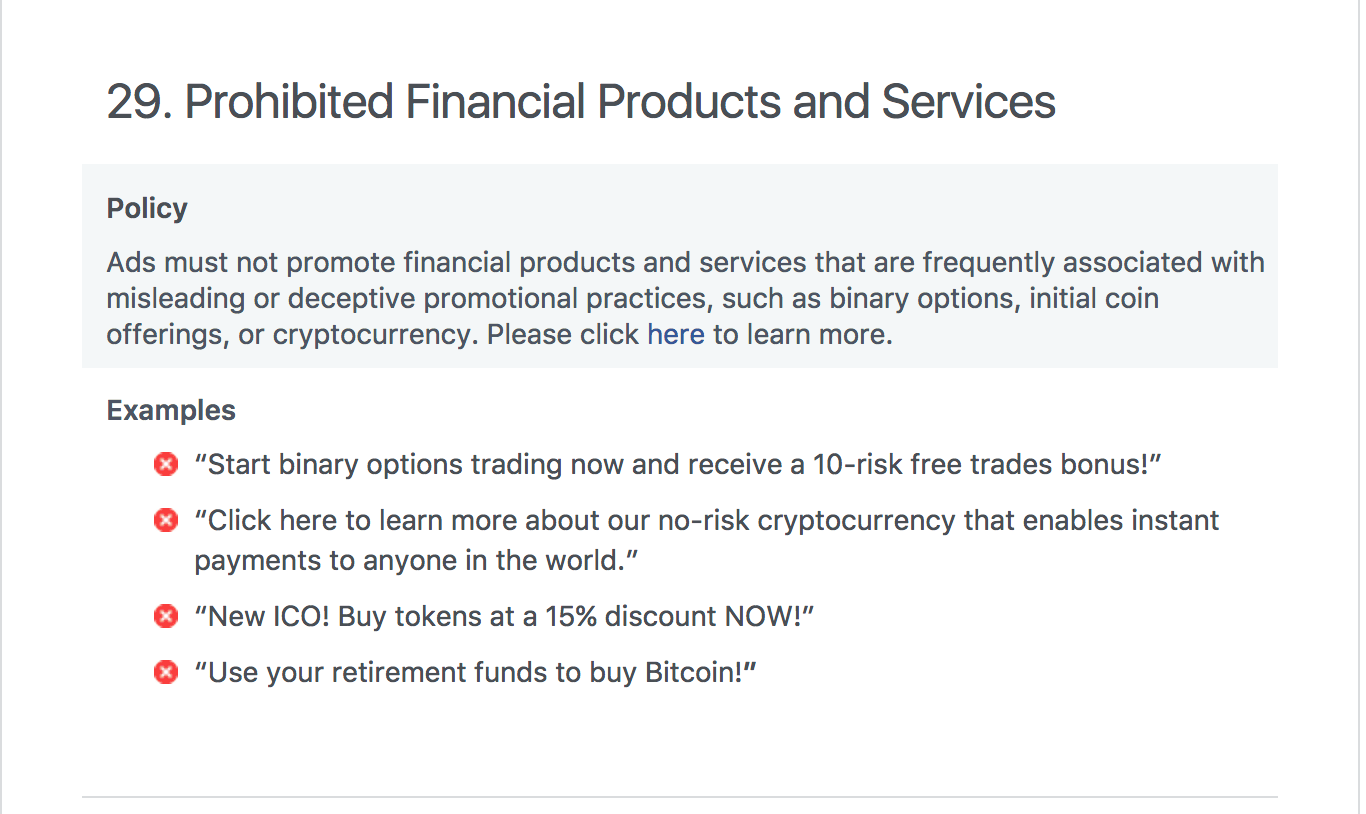 Virtual currency is a new born technology. It may not be possible to stop evolving new technologies. However, it is clear that negative factors need to be paid attention to the individual who made the investment, regardless of the regulation, because the negative factors are enough and the rule setting is not done.