Recent studies have shown that more than 80 billion neurons in the brain of Paris have over 7,000 synaptic connections. The brain of Paris is of course small. Dr. Howard Hughes Medical Institute Dr. Eric Betzig used techniques to understand high-resolution biotissues in a multicellular situation, not single cells, and used an expanding microscope and a lattice light microscope -sheet microscopy) Two types of microscopes were combined to capture the details of a small fly's brain.
The first characteristic of fluorescence microscopy is marked by fluorescent protein and is associated with a polymer gel. Enzymes digest biological tissue and add water to enlarge the polymer and mark it as a fluorescent protein retains its shape before spreading.
However, in order to image the enlarged fly brain in this way, it takes 20 weeks for voxels and 3D pixels, which can take several weeks with an electron microscope. In addition to the expansion microscope, the researchers used a lattice light sheet microscope to image the sample using a laser light sheet, shortening the time and reducing background noise. As a result, we were able to see observations in tens of nanometers.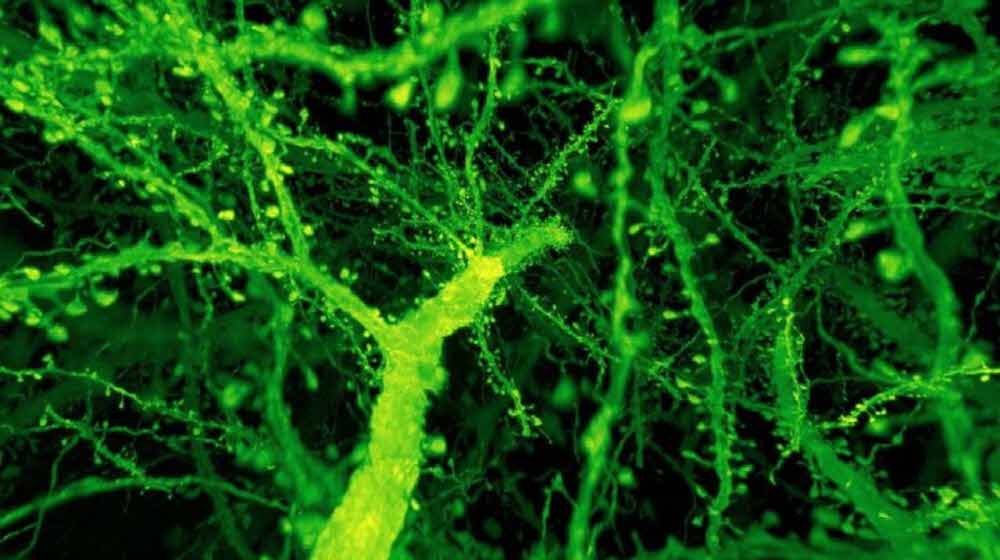 However, it is impossible at this point to image the human brain in this way. Although some of the mouse brain images (pictured above) have been successful, there is a big difference in the brains of flies and rats. In the future, it will not be long before the brain can be imaged in high resolution in the future. The characteristics of the brain may vary from one individual to the next, and the understanding of the brain's function is likely to be deeper than many samples. For more information, please click here .